Leavenworth Winter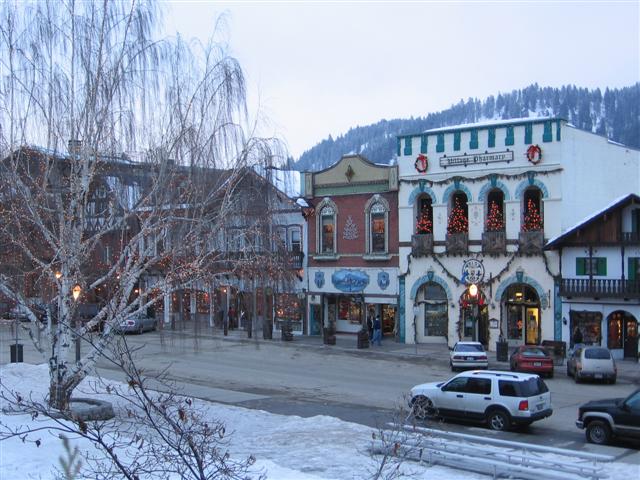 A Leavenworth winter must be experienced. It is a beautiful season in Leavenworth with much to see and do. Just north of the city, there is the Leavenworth Winter Sports Club.
It offers an alpine ski area, the Leavenworth Ski Hill, with two groomed hills served by two rope tows, ski jumping hill, tubing hill, and twenty–six kilometers of cross–country ski trails. The Ski Hill has very reasonable rates and offers a historic lodge built in the 1930s, which serves food and beverages.
A Wide Variety of Winter Sports
Two larger ski resorts are within a one–hour drive from Leavenworth. Thirty–five miles to the west, there is Stevens Pass Ski Area, one of Washington State's best ski resorts. To the east near Wenatchee, there is Mission Ridge Ski and Snowboard Resort, which is well known for its wide-open terrain and drier, lighter snow. Other popular wintertime activities in Leavenworth include: sleigh rides, dogsledding, snowshoeing, and snowmobiling.
Other Events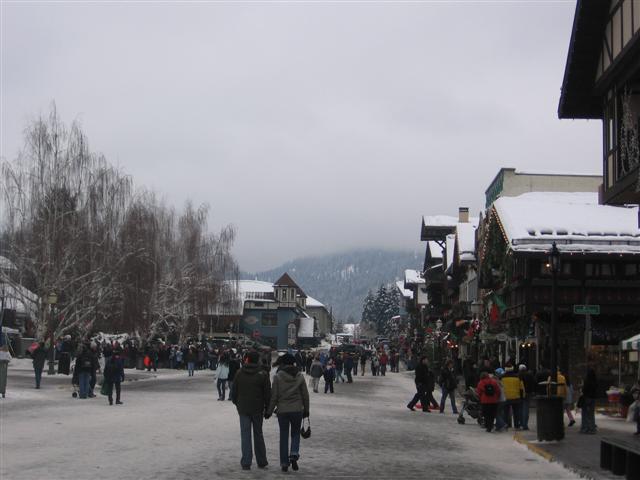 The city embraces its mountain setting and hosts a variety of outstanding winter events. In January, the city puts on its Bavarian Ice Fest. Beautiful works of carved ice are on display along with a sled dog pulling competition and fireworks.
In February, the city hosts in Chicks on Sticks event. The event is an 8K cross–country ski race for women to benefit for breast cancer research. Also in February, the city holds a Ski Jumping tournament. For more than eighty years the city has hosted the event at the Leavenworth Ski Hill.