Leavenworth Skiing, Snowboarding & Winter Sports
Leavenworth is a fantastic area for winter sports. With nearly 100 inches of annual snowfall, the city has snow on the ground for most of the winter months.
This, combined with stunning Cascade Range scenery, and four ski areas within an hour's drive, makes Leavenworth a great winter destination.
Discover what Leavenworth and these ski areas offer for skiing, snowboarding, and tubing in this outdoor sports paradise.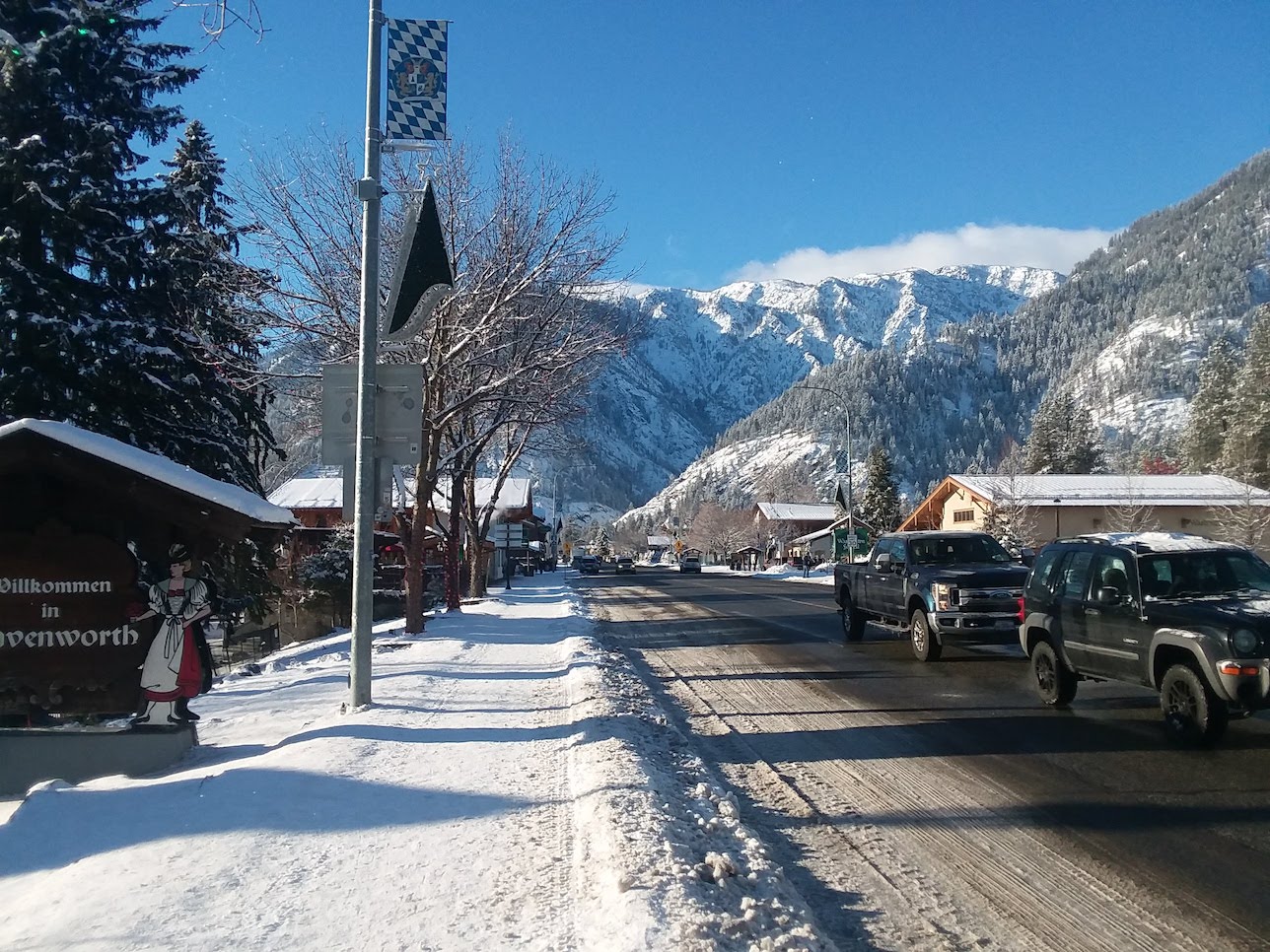 Leavenworth Ski Hill
This is the most convenient place to ski or snowboard in Leavenworth. Only a 5-minute drive from Front Street, Leavenworth Ski Hill offers a ski hill, with alpine skiing with groomed trails and tubing.
There are four trail systems on the hill. There is also a ski hill day lodge.
The ski hill has a small vertical rise of about 320 feet. It is rope tow only with no chair lifts.
It's a great place for kids to learn to ski or snowboard or adults who want to take leisurely runs at an affordable price. And the tubing is fantastic. They also offer ski lessons, clinics, and rentals.
It's a little confusing as the Leavenworth Winter Sports club technically has three locations: the ski hill, Icicle River Trails, and the Leavenworth Golf Club.
At Icicle River Trails, they have nordic skiing and a 5 km snowshoe adventure trail, a 2.5 km front side fat bike trail, and three nordic trails.
At the golf course, they have sledding for a fee in a designated area, a nordic trail, and a snowshoe trail.
You can get overview location maps and trail maps on their website or view the Leavenworth Ski Hill webcam here.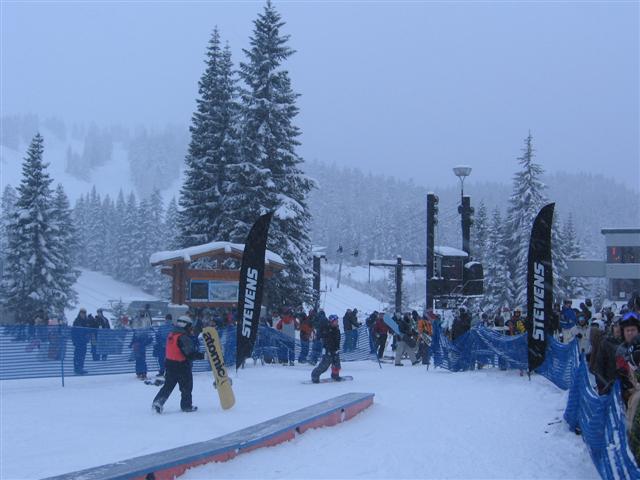 Stevens Pass
Stevens Pass is the nearest major ski area to Leavenworth and one of the best ski and snowboard areas in Washington. Depending on the conditions, it is typically a 45-minute drive west on Highway 2 from Leavenworth.
Stevens Pass has 1,800 vertical feet of skiing and boarding on three different sides of two mountains. It has 1,125 acres of skiable terrain. Stevens Pass also has good night skiing.
One benefit of staying in Leavenworth and accessing the traffic from the eastern side is there's significantly less traffic. The traffic heading west from Stevens Pass back into Sultan, Monroe, and the Puget Sound can be horrendous.
Mission Ridge
With its eastern Cascade Mountains locations, Mission Ridge Ski & Board Resort is known for having drier, lighter snow than the ski areas on the Cascade Crest and western slopes.
Mission Ridge is an hour from Leavenworth, and accessed via Wenatchee, then head southwest up Highway 711.
With a peak elevation of 6,820 feet and a vertical drop of 2,250 feet, Mission Ridge has the most vertical feet of skiing within an hour of Leavenworth.
Mission Ridge also has the highest base elevation in the Washington Cascades at 4,570 feet. It has over 2,000 acres of trails, chutes, bowls, and fun!
Badger Mountain Ski Area
Badger Mountain is similar to Leavenworth Ski Hill in terms of size, facilities, and terrain. It's very modest, but may be a decent alternative if you want fewer crowds and want to head over to Wenatchee and see the Columbia River.
Badger Mountain is about an hour east of Leavenworth near Waterville. It's an interesting sport as it's the highest point east of the Columbia River in the area and often has snow when the lower areas nearby do not.
It's reached by going east to East Wenatchee and then heading north on Badger Mountain Road.
Other Leavenworth Winter Sports
The good news is the snow in the town of Leavenworth usually isn't too deep. At only 1,200 feet elevation, the deep snow usually stays higher up in the mountains.
And being only two hours from the Puget Sound lowlands, the temperature in Leavenworth usually isn't too frigid.
This makes it a wonderful spot for cross-country skiing, snowshoeing, sledding, and tubing. Within Leavenworth itself, you can enjoy a ride on a horse-drawn carriage or outside of town, they offer horse-drawn sleigh rides and dog sledding.
There also may be opportunities for ice skating and hockey.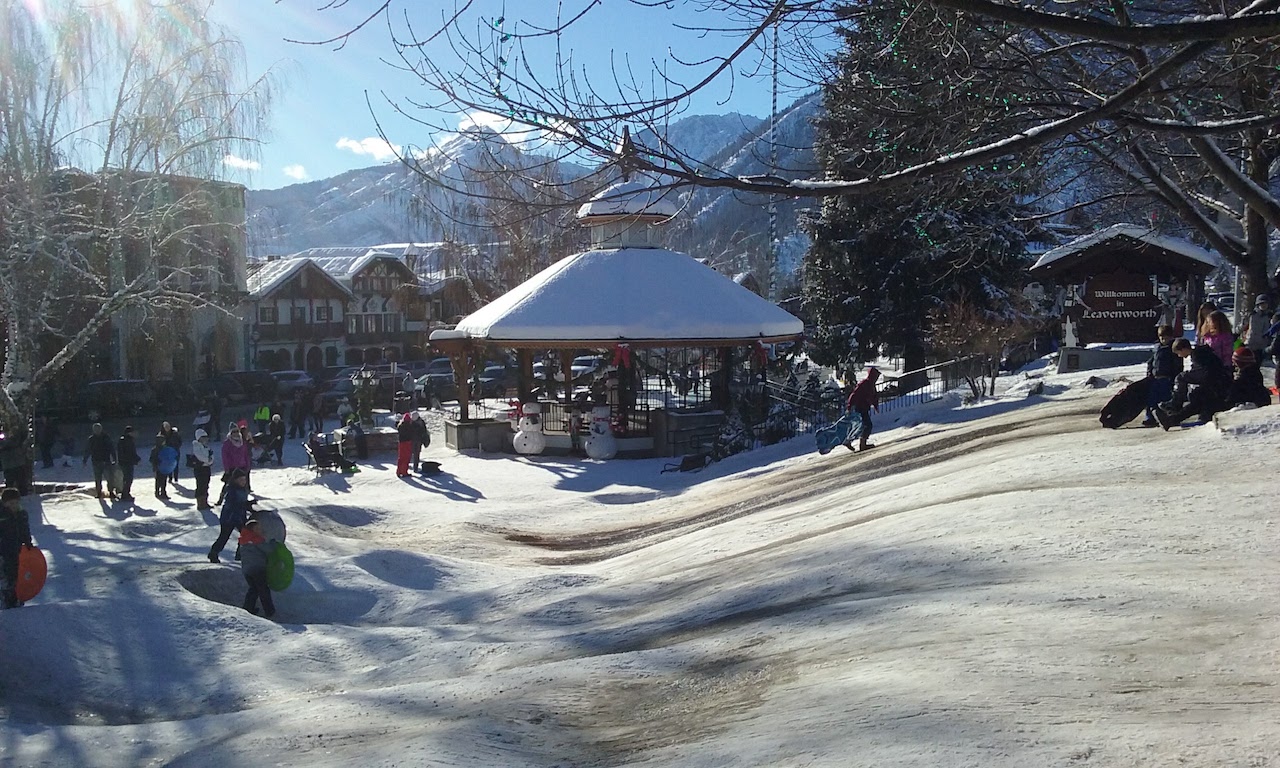 Free Winter Activities
When there's sufficient snow cover in Leavenworth, the price is right for winter sports. A few popular sledding spots around town include Front Street and Waterfront Park.
For cross-country skiing, Waterfront Park and Enchantment Park, with their Wenatchee River, and Cascade Mountains views are fantastic.
In Leavenworth you really can get all the benefits of beautiful, snow-covered mountain scenery, without temperatures being too frigid or the snow being too deep, or having to spend too much.