DISCOVER LEAVENWORTH
Leavenworth is a beautiful Bavarian village themed city of about 2,400 residents in the central part of Washington State.
Its scenic Cascade Mountain setting, over one hundred charming shops and restaurants, and a wide range of events throughout of the year make it extremely popular with visitors.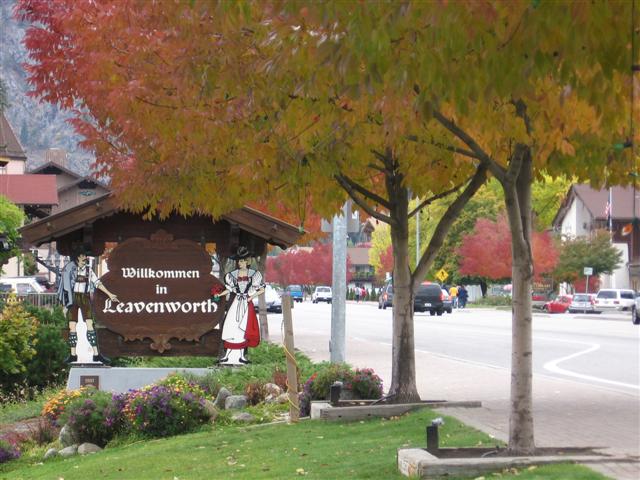 Over two million visitors a year come to Leavenworth for festivals, theater, recreation, or to simply stroll in this quaint little Bavarian-styled village. The many events and excellent shops, restaurants, and accommodations attract group tours and individuals alike.
Despite its relatively small size, traffic jams occur frequently in Leavenworth on weekends, events, and holidays due to its popularity!
LOCATION & HISTORY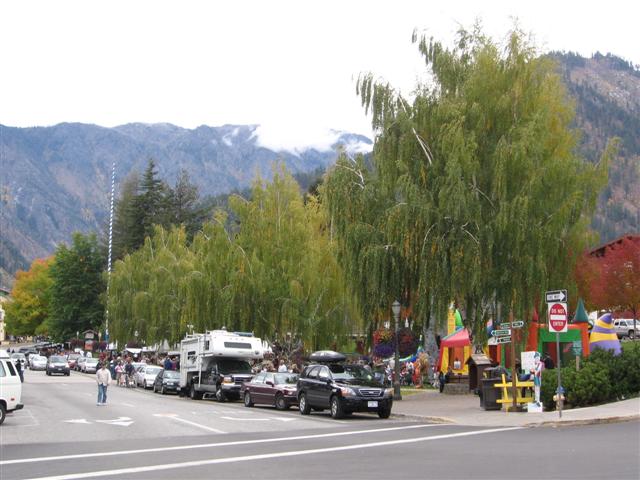 Leavenworth is located in the Wenatchee River Valley in Chelan County. It sits at an elevation of 1,200 feet, with nearby mountains towering above up to 8,000 feet.
Seattle is the nearest major city, 135 miles to the west, and can be reached by car in about 2.5 hours.
During the 1960s, after decades of a floundering economy, city leaders made significant changes as the city was transformed into a Bavarian-themed village.
The city requires all buildings in Leavenworth to be built in a Bavarian style. This even includes the McDonald's!
A SCENIC, WALKABLE VILLAGE
Complementing the architecture, the city is adorned with hand painted murals and hanging flower baskets from spring to fall.
Leavenworth is a four–season city and has beautiful blossoms in the spring, hot summers, and outstanding fall colors.
In the winter, Mother Nature provides a beautiful white decor as the city average 95 inches of snowfall per year.
With its white coat, mountain setting, and stunning holiday Village of Lights celebration, Leavenworth is one of the top Christmas towns in America.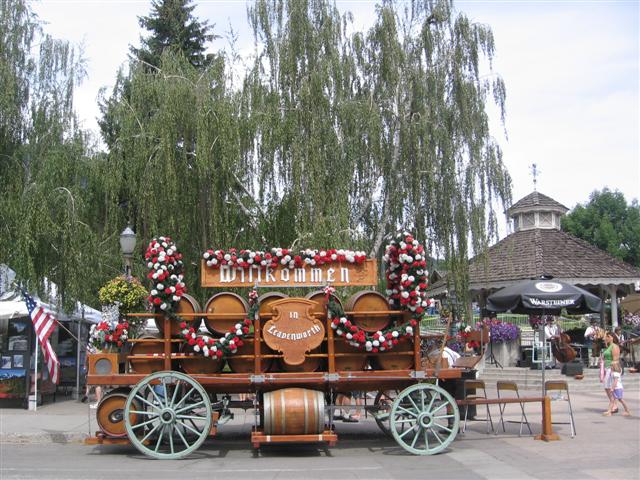 Leavenworth has grown in recent years. It is popular with retirees, and is close enough to Wenatchee to commute, as well as other nearby communities such as Peshastin, Dryden, and Cashmere.
It is also a popular second home location for Puget Sound area residents. Leavenworth has an interesting mix of life–long residents and newcomers.
Area Attractions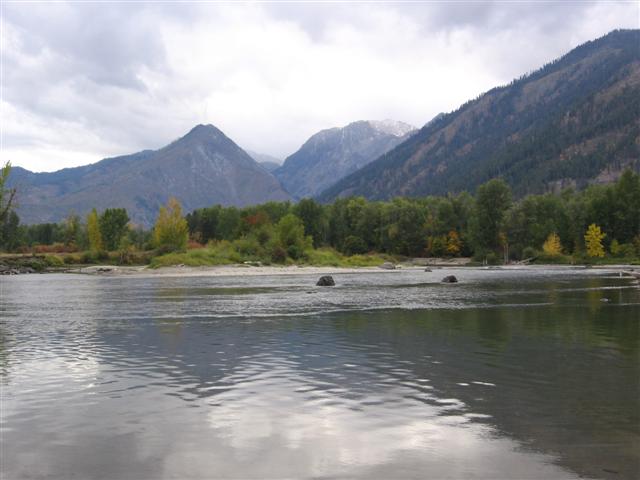 There is much more to Leavenworth than just the city itself. The surrounding area provides a great variety of recreation and activities for residents and visitors.
Leavenworth is the gateway to The Enchantments, which is an extremely popular hiking area. The Enchantments are in the Stuart Range, which is one of the most spectacular parts of Washington's Cascade Mountains.
Other popular activities include: river rafting, rock climbing, skiing, dog sledding, wineries, golfing, and mini-golf.
Leavenworth offers an outstanding mixture of culture, shopping, and recreational fun. Plan your visit today!