SMALL TOWN, BIG VIEWS
Seven miles east of Leavenworth down the Wenatchee River, Dryden, Washington, is a scenic, fertile area with lots of orchards and farms. It is a small, unincorporated community and therefore is no longer tracked by the U.S. Census.
In the 2000 Census, Dryden, which is in Chelan County, was recorded as having 243 people. Despite its small size, millions of travelers pass through Dryden each year. The town is just off Highway 2, and primarily south of the Wenatchee River.
Dryden's a popular area for recreation including camping, hiking, rock climbing, and river rafting in the spring and summer months.
Peshastin Pinnacle State Park, which has interesting rock formations and steep slopes, is on North Dryden Road, is a five-minute drive east of town.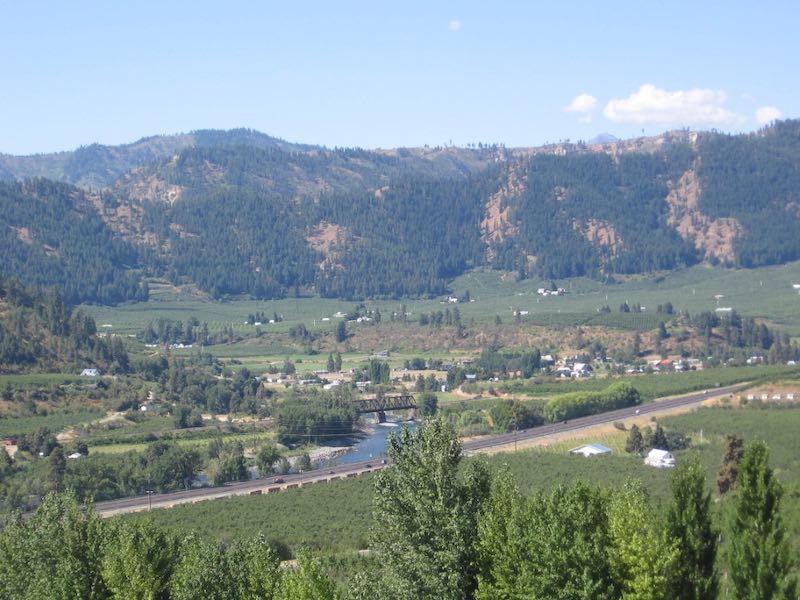 Summer in Dryden
Community Businesses
Dryden has several businesses including a warehouse, a towing service, a landscaping business, a cannabis store, and the Take a Break Cafe, which has nearly a hundred years of history. There's a Shell gas station with a convenience store off Highway 2 on the west side of town.
Government facilities include public parking (river access), Dryden School Memorial Park, a post office, and Chelan County Dryden Transfer Station. There is also a small dam in Dryden on the Wenatchee River with public access. Dryden's zip code is 98821.
The community's primary school is Peshastin-Dryden Elementary School, which is three miles west in Peshastin. The Mid Valley Baptist Church is also in Dryden.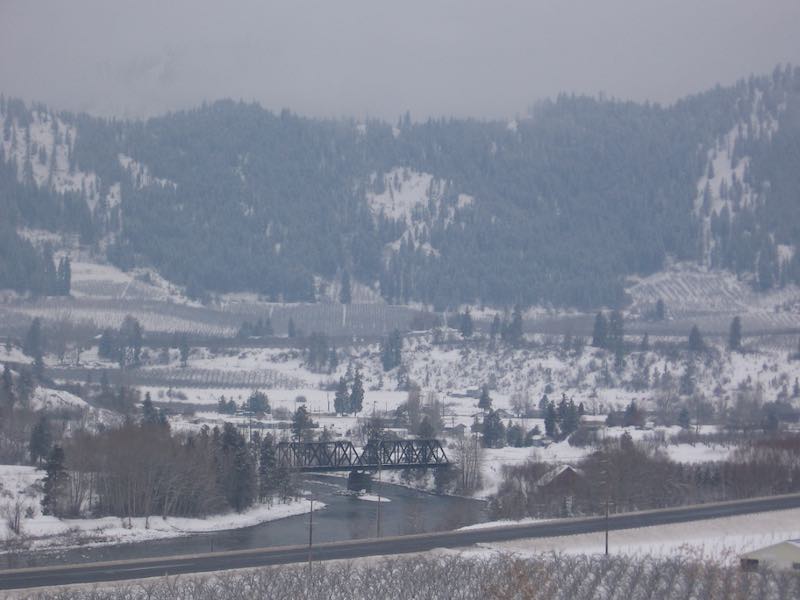 Winter in Dryden
Beautiful Views
Dryden is several hundred feet lower in elevation than Leavenworth. It has scenic mountain views, particularly of the Cascade Range to the west, and mostly green, pine-covered hillsides.
Dryden is the most eastern community in the area to have more lush, green hillsides. The terrain gets significantly drier and barren as you head east and descend down to the Columbia River on Highway 2.
Convenient Access
Dryden is a good alternative to Leavenworth and is conveniently located off Highway 2. The community is two miles east of the Highway 97/Highway 2 interchange. Cashmere, the nearest city to Dryden, is five miles east on Highway 2. You can get driving directions to the Leavenworth area from Seattle here.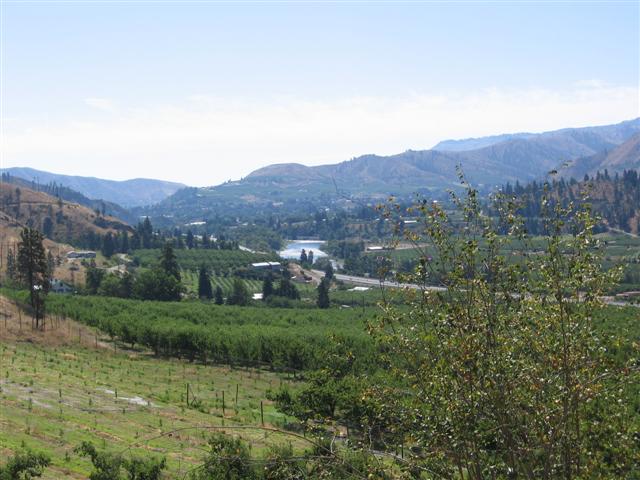 Orchards in Dryden
Wenatchee is a twenty-minute drive east of Dryden and Leavenworth is ten minutes away to the west.
Because of its scenery, river setting, access to recreation, and fertile land, the median home price in Dryden is similar to Leavenworth's housing prices.