Ice Sculpting in Leavenworth
During winter, weekends bring festive fun in Leavenworth. While some celebrations have changed in recent years, the live ice carvings event during the Saturday and Sunday of Martin Luther King Jr weekend lives on.
The MLK weekend is a great time to visit Leavenworth as you still have the Christmas lights on, there's less crowds than during the holidays, and there's great sledding and nearby winter sports. The event is part of the city's Winter Karneval celebration.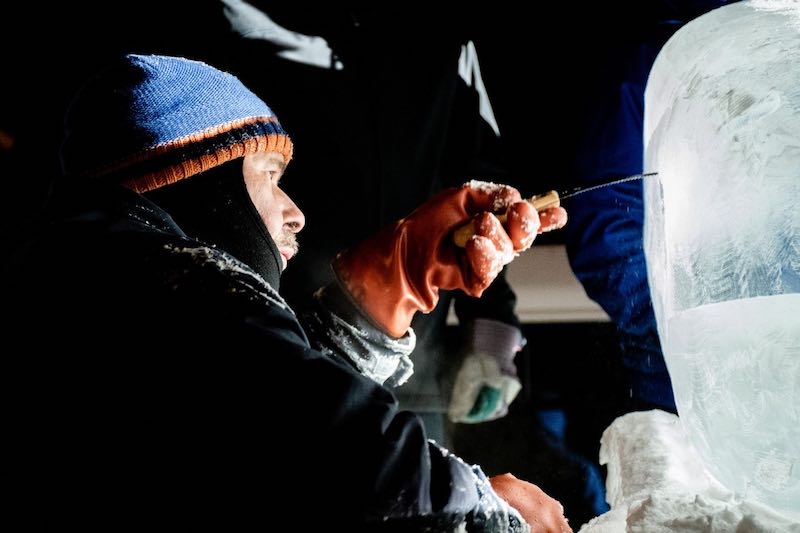 Live Ice Carvings
In the ice carvings event, which is from noon to 3:00 pm on Saturday and Sunday, you can watch skilled ice carvers work on their creations along Front Street and Front Street Park.
You'll be amazed by the talent and beauty on display. The carvers start with a block of ice and turn it into a true work of art.
Sculptures may include swans, penguins, or whatever the carver can came up with. Just hope temperatures stay below freezing so you can enjoy the ice sculptures for a longer time.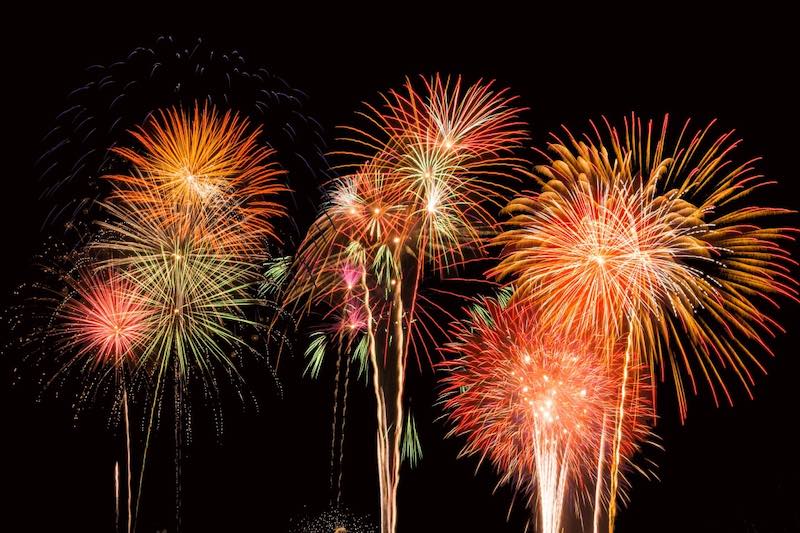 Annual Fireworks Show
What's even better is that on that same MLK weekend on the Sunday at 6:00 pm, you can enjoy the city's annual fireworks show over downtown.
You can watch from Front Street Park or take advantage of outdoor patio seating at many restaurants downtown where you can dine on delicious food and sip warm drinks while taking in the fabulous aerial display.
The event is a stunning sight with the beauty of winter, the Bavarian architecture, and the village of lights, and awe-inspiring fireworks lighting up the evening sky.
Due to the summer fire risk, this is the only time of the year you can enjoy a large firework show in Leavenworth.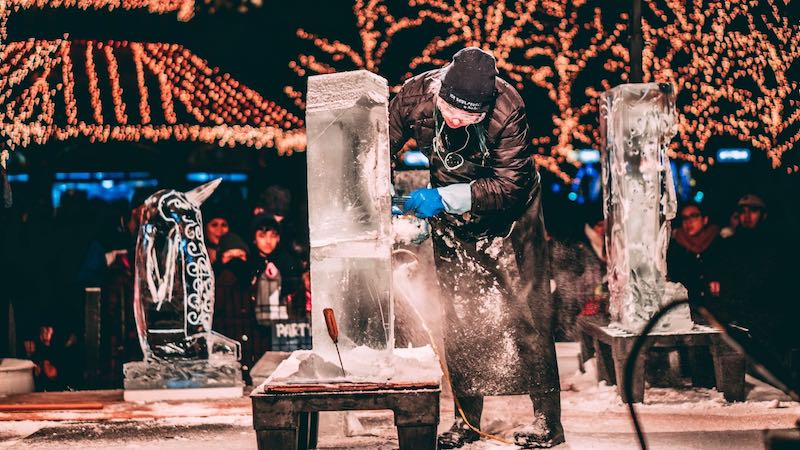 Other Local Winter Festivals
As an added bonus, Chelan, Washington, which is another beautiful spot an hour's drive northeast from Leavenworth, has its Winterfest during MLK weekend.
The Lake Chelan Winterfest includes ice sculpting, a polar bear plunge, a bonfire on the beach, fireworks, and more. You can learn more and get the details about Winterfest here.
In fact, if you can't make it to Leavenworth on MLK weekend, the following weekend has the city's Fasching Carnival Entertainment. The Lake Chelan Winterfest is still going on that weekend making it also an excellent time to visit the area.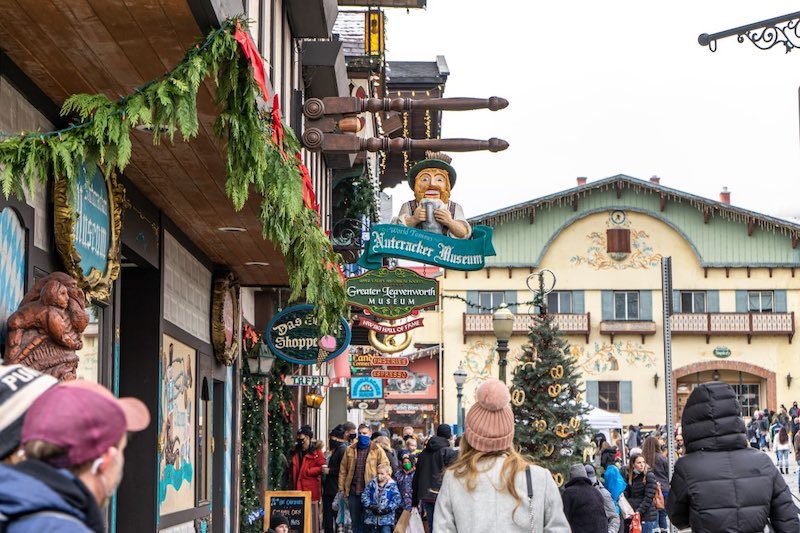 Book Your Stay in Advance
With the ice carvings, fireworks, snow-covered mountain scenery, and winter recreation, MLK weekend is a popular time to be in Leavenworth. It's a whole lot of frosty fun and beauty and another reason why winter in Leavenworth is so spectacular and a celebration you don't want to miss!
It's suggested to book your accommodations well in advance to reserve your stay. You can learn more about Leavenworth hotels here and get the weather forecast for the city below.