Dining in Leavenworth
Leavenworth is where the Northwest meets Bavaria. While Leavenworth has fantastic German food, you can also dine in excellent Italian restaurants, Mexican restaurants, enjoy more diverse cuisine, or more traditional American fare.
Wherever you go, you really can't go wrong eating out in this Bavarian-themed village. Leavenworth has a fantastic restaurant scene.
Read on to find out about Leavenworth restaurants and dining options.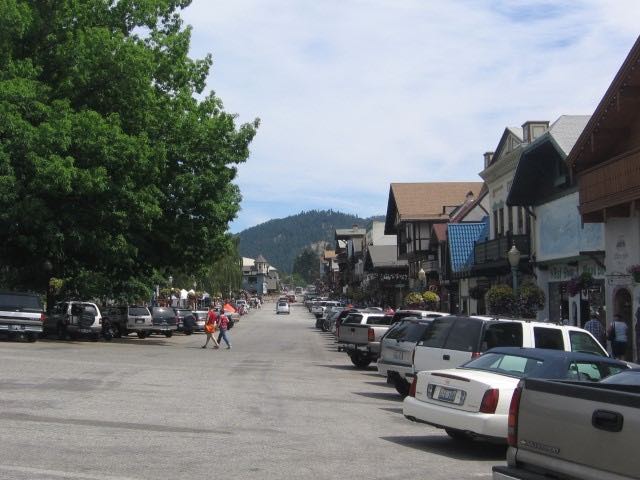 Bavarian Restaurants
Whether it's brats, schnitzels, apple strudel or German beer, Leavenworth has you covered with tasty dishes and drinks that'll keep you coming back.
While the dining scene literally spans the world, Leavenworth's primary focus is German foods with numerous Bavarian-inspired restaurants.
Some are bars/restaurants, others are more formal, while others are outdoors and faster fare.
Some of the more popular restaurants in Leavenworth include Munchen Haus, Gustav's Beer Garden, the Rhein Haus, Andreas Keller Restaurant, Colchuck's, Baren Haus, and Ludwig's.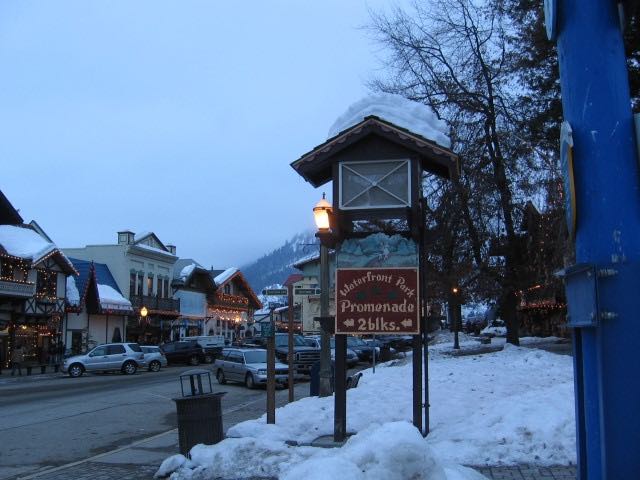 Non-Bavarian Restaurants
Leavenworth restaurants aim to please with a wide range of tastes for visitors. In town, you can choose from the Wok About Mongolian Grill, La Javelina Texas Kitchen, and Crepe Cafe Sisters.
There are also several Italian restaurants in the village including the excellent Sulla Vitta, Visconti's Italian, and Larch Handcrafted Pasta & cocktails.
Pizza restaurants in town include Leavenworth Pizza Company and Rudloof's Pizza Und Brats.
Mexican restaurants in town include Pavz Tacos, Los Camperos, and South Leavenworth.
Leavenworth also has also breakfast dining options including Sandy's Waffle & Dinner Haus, Renaissance Cafe, and Louis Cafe. There's also a McDonald's in town and several bakeries.
Pubs and Quicker Eats
There are several brewpubs in Leavenworth with excellent food. There's Icicle Brewing Company, Doghaus Brewery, Blewett Brewing Company, which has excellent pizza, and Stein, which is a beer hall with a German-flare pub menu.
For more traditional fare, there are lots of options. Check out the Valley Cafe, Old Mill Cafe, Ducks and Drakes, Mozart's Steakhouse, Watershed Cafe, or the Loft Bar & Grill.
If you want delicious organic food, try Mana Organic.
Ducks and Drakes is a fun place with a bar, shuffleboard, darts, pool table, and big screen TV. The restaurant is pet-friendly and family-friendly during the day.
There's also late-night food and live music, as many of the Leavenworth bars offer.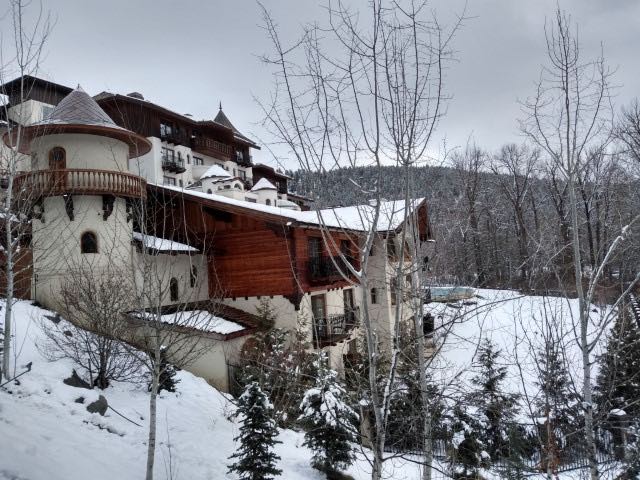 Dining in Hotels
Leavenworth has a variety of accommodation options with top-notch hotels and resorts. Since dining is an important part of your stay, there are several excellent restaurants and pubs within the hotel and resort properties.
These include the JJ Hills Fresh Grill at Icicle Village Resort is a good choice. The Woodsman Pub inside the Bavarian Lodge is also a fun stop with different brews on tap.
The restaurants in Leavenworth and their incredible food are a fantastic part of the experience of visiting this beautiful Bavarian-themed village.
They're another reason you'll want to keep coming back!