THE CITY OF CASHMERE
Cashmere, which is twelve miles east, is the nearest city to Leavenworth. With a population of about 3,500, the city's halfway in between Leavenworth and Wenatchee on the Wenatchee River.
Cashmere lies in an arid valley surrounded by the eastern foothills of the Cascade Range. It has sparse tree cover and a dry climate. The city is aided by irrigation from the Peshastin Ditch, which allows for abundant fruit orchards, principally apples.
This along with its location adjacent to the river and rail line, allowed Cashmere to grow and become a shipping point for the fruit growing industry.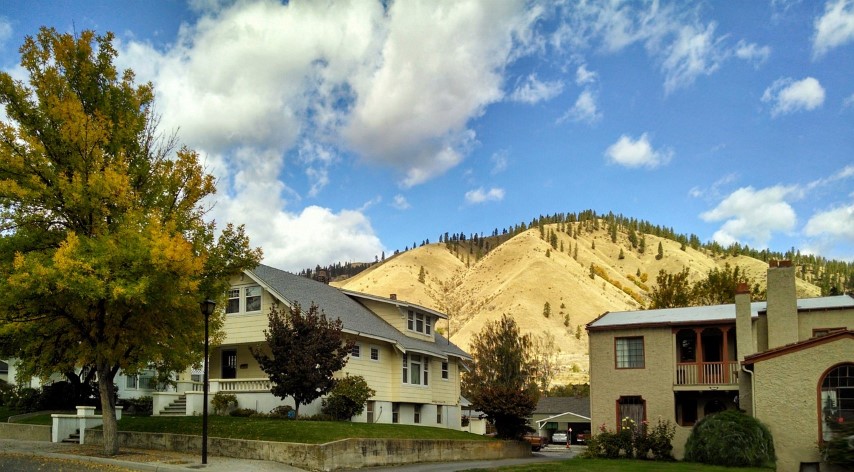 Cashmere in the Fall
Famous For Fruit
Cashmere, which is in Chelan County, was incorporated as a city in 1904. Today it houses many orchards with fruit packing/shipping activity. Fruit grown in Cashmere includes apples, pears, peaches, plums, nectarines, cherries, grapes, and apricots.
Cashmere is famous in Washington state for being the home of Aplets & Cotlets. The city's two main streets are named Aplets Way and Cotlets Avenue and it's a tourist attraction. Aplets & Cotlets is a fruity, nutty, powdery, tasty confectionary.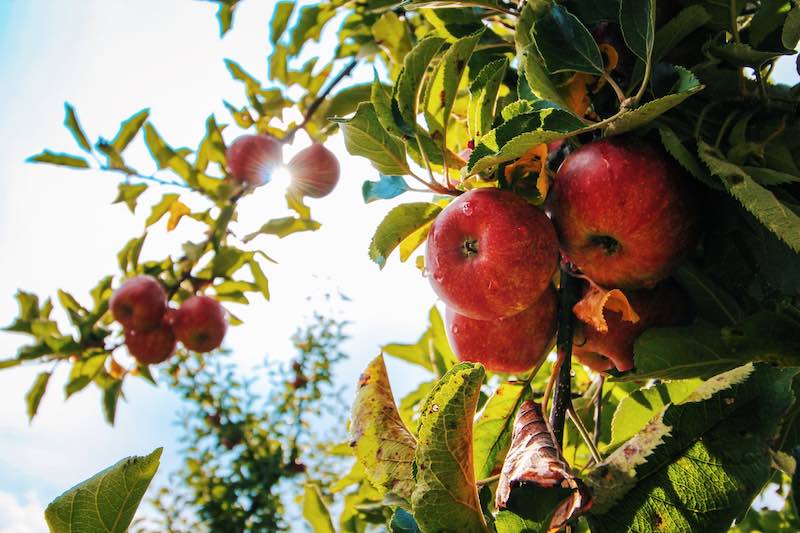 Abundant Orchards
City Amenities
Cashmere has a wide variety of businesses including the Aplets & Cotlets Candy Kitchen, a hometown market, grocery stores, a Latin store, an antique gallery, a cannabis store, a cafe, a brewpub, wineries, a barbecue restaurant, a taco truck, a drive-in, and a taqueria. About a quarter of Cashmere's population is Hispanic.
The city's features including four parks Riverside Park and Cashmere skatepark, the Cashmere Museum and Pioneer Village, the 9/11 Spirit of America Memorial, and the Cashmere-Dryden Airport. There are several small lodging options in Cashmere, which could be an alternative to staying in Leavenworth or Wenatchee.
There are three public schools in Cashmere: Vale Elementary School, Cashmere Middle School, and Cashmere High School. There is a post office and Cashmere's zip code is 98815.
Location & Access
Cashmere is located fifteen minutes east of Leavenworth, or a ten-minute drive east of Dryden on Highway 2. The nearest town to the east is Monitor, which is a small unincorporated community four miles downriver.
Further east is Wenatchee, which is a twenty-minute drive. There are many people from Cashmere who commute to the larger city for work.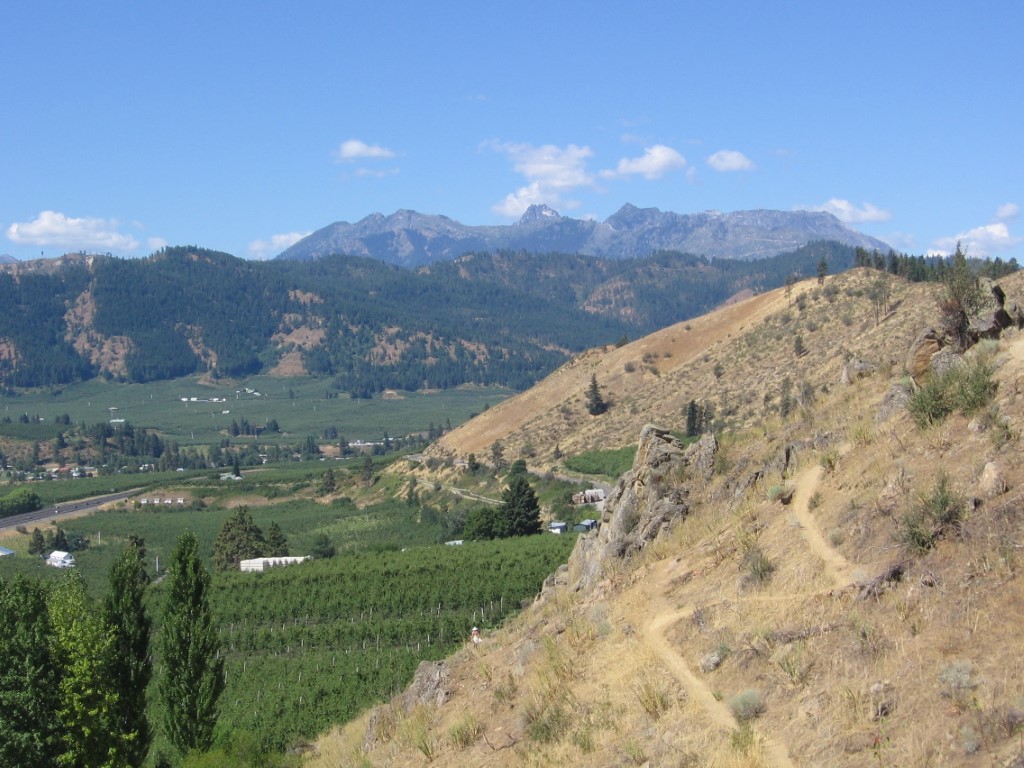 The View Above Peshastin Pinnacles
Cashmere Area Recreation
Cashmere has a scenic setting surrounded by mountains. It is a popular destination with nearby hiking and mountain biking trails and lots of outdoor recreation including boating, fishing, and skiing. And it's only a fifteen minute drive from Leavenworth.
The Wenatchee River is a popular white water rafting river and rafters often pass through Cashmere. Peshastin Pinnacles State Park, which is a popular hiking and rock-climbing spot, has a Cashmere address.