Leavenworth in the Fall
Fall is a fantastic time of year to visit Leavenworth. In autumn, the trees in the valley catch fire and turn vibrant colors of red, orange, and yellow. The air gets crisper, the days get shorter, and the bounty of the harvest abounds.
It's a great time of year to stroll downtown Leavenworth, walk down the river, drive through the canyons, or get out into the mountains to enjoy the beauty of the season.
Fall is also a festive time of year in Leavenworth. Between the fruit harvest, spectacular colors, spawning salmon, new wine releases, and Oktoberfest, the valley is filled with celebration, beauty, and smiles.
Fall Events
Besides Oktoberfest celebrations, another major fall event in Leavenworth is the Autumn Leaf Festival. It is the first fall weekend in September and includes a parade, music, themed festivities, and more.
Other Leavenworth fall events include the annual quilt show, the Leavenworth marathon/half marathon, the Oktoberfest market, and the Wenatchee River Salmon Festival. Salmon fest takes place at the Leavenworth National Fish Hatchery.
You can get specific dates and more event details on the Leavenworth Chamber of Commerce website.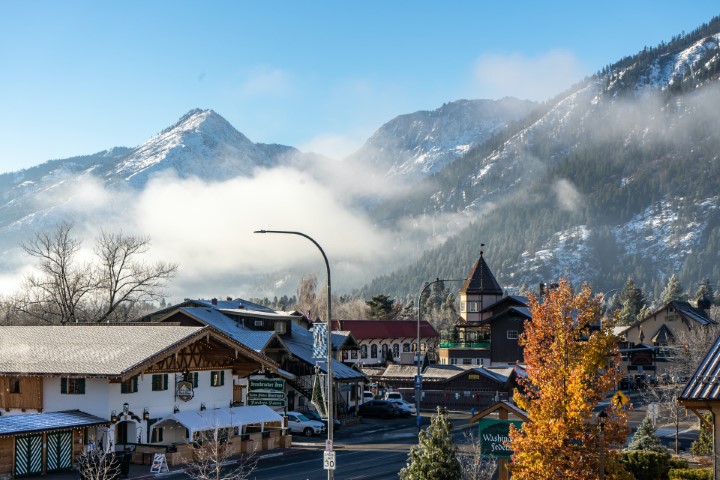 Autumn Recreation
Fall is a great time to hike and mountain bike in Leavenworth. You can also golf, zipline, go horseback riding, or rock climbing.
If you'd like something less rigorous, you can go wine tasting in Leavenworth, enjoy fresh fruits at the local markets, treat yourself to delicious, authentic Bavarian foods, or have a pint at a local brewery. Or simply take a leisurely horse carriage ride around downtown.
Where to View Fall Foliage
Even in downtown Leavenworth you can view brilliant fall colors. Other nearby spots for fall foliage include Waterfront Park and Enchantment Park. You can view Leavenworth fall pictures here.
Fantastic spots for fall colors near Leavenworth include Icicle Road, Tumwater Canyon, and Lake Wenatchee. October can bring early mountain snow, which can make the views even more spectacular.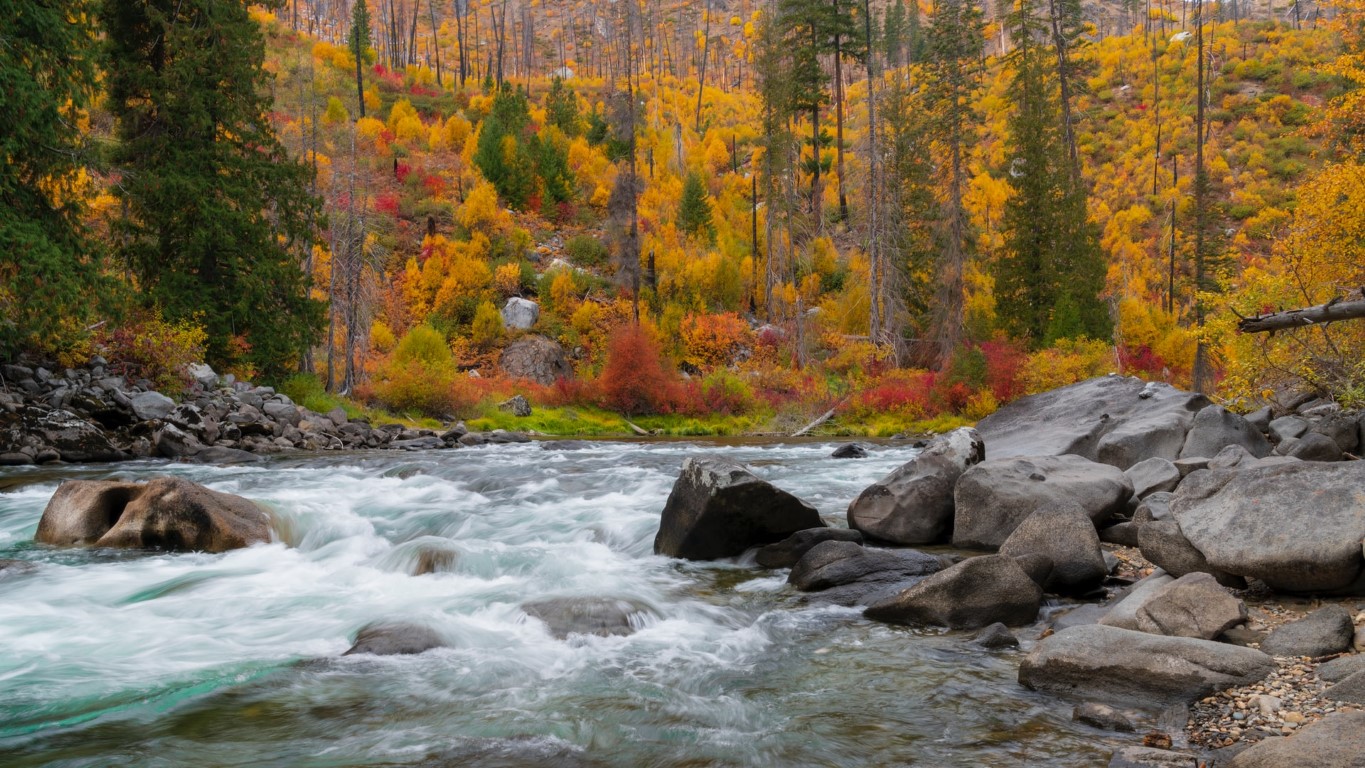 The most magnificent place to take in fall colors near Leavenworth is in The Enchantments, but it's quite a hike and access is extremely limited.
When to Go
In Leavenworth, the fall colors typically peak in mid-October. Up higher in the mountains they come earlier.
But that doesn't mean you have to wait till October to visit. The colors can come earlier and in September, you get the benefit of longer, warmer days. Check out more Leavenworth fall pictures here in our photo gallery.
In late October, you can have lots of Halloween fun in Leavenworth. By early November, the clocks fall back and it gets dark by 5:00 pm.
By Thanksgiving, Leavenworth comes alive with hundreds of thousands of Christmas lights with its annual Village of Lights celebration, which kicks off its equally beautiful snowy winter season.
The fall season in Leavenworth is short but packed with activities, delights, and fun!