LEAVENWORTH'S NEAREST NEIGHBOR
Peshastin is the gateway to Leavenworth from Highway 97 north. It's a small, scenic agricultural and tourism community that is Leavenworth's nearest community neighbor, only four miles to its east.
The community is nineteen miles west of Wenatchee and is part of its small metropolitan area. Peshastin's nearest neighbor to the east is Dryden, which is only three miles away. Peshastin's zip code is 98847.
The main part of Peshastin is on the north side of the Wenatchee River, just across the bridge from Highway 2.
You can also reach Leavenworth by taking Peshastin's Main Street/North Road to the Chumstick Highway, which connects back to the south to Highway 2 on the east side of Leavenworth.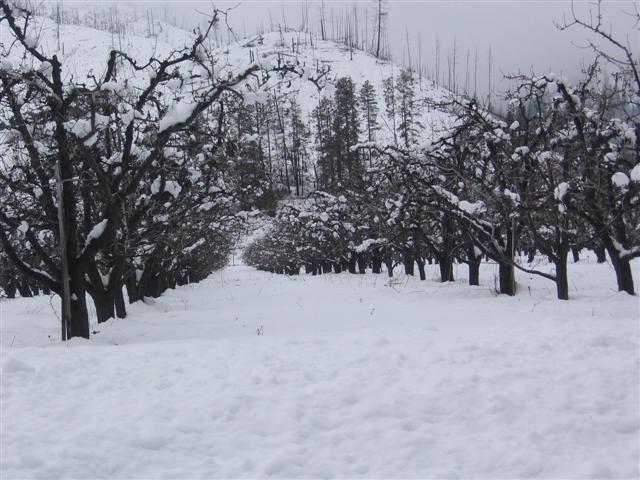 Peshastin Orchards in Winter
A Small, Growing Community
Peshastin has a variety of businesses including a general store, a Latin store, a laundromat, a fruit stand, a cannabis store, a plant nursery, dog grooming and boarding, a taco truck, a tavern, a cafe, and lodging options.
There are several large fruit growing/packing/shipping operations in Peshastin including Blue Bird and Peshastin Hi-Up Growers. The community has a significant Hispanic population.
There are also several businesses as you come down Peshastin Creek on Highway 97, which have a Peshastin zip code. These include 97 Rock House (cafe and store), an RV Park, a small museum, and Alpine Chalets.
Government facilities in Peshastin include a public library, the Peshastin-Dryden Elementary School, a post office, and the Cascade School District Athletic Fields.
There are several churches in Peshastin including Light in the Valley Community Church and Our Lady of the Assumption Leavenworth.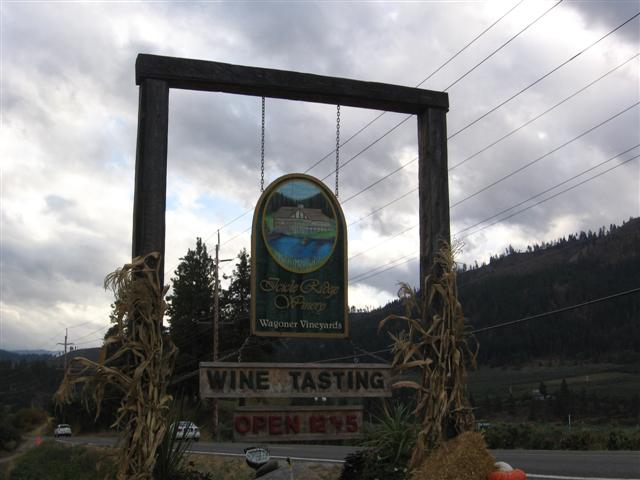 Icicle Ridge Winery
Wineries
There are several wineries in Peshastin including Wedge Mountain Winery and Icicle Ridge Winery. Icicle Ridge is a great place to visit for wine lovers with a fantastic lodge. It has a relaxing, beautiful setting with water and mountain views.
Silvara Cellars is another scenic winery just a few minutes west of Peshastin on Highway 2 going towards Leavenworth. You can view a map of the Leavenworth area here.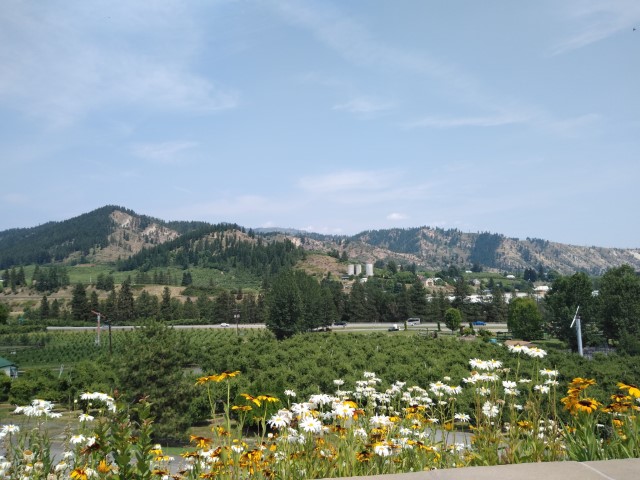 Peshastin from Silvara Cellars
Beautiful Mountain Scenery
Peshastin is in a scenic mountain setting with hot summers and snowy winters. From rapid spring growth and blossoms, verdant summers, fall colors, to a winter white coat, Peshastin is fantastic in every season. You can learn more about the Leavenworth area climate here.
In the warmer months, there's camping, hiking, river rafting, and rock-climbing in the area. Peshastin Pinnacles State Park, which has a Cashmere address, is six miles east of the town.
Off Highway 97, there's access to Ingalls Creek, which is a hiking trail, with a campsite, that leads to The Enchantments, one of Washington's most stunning alpine areas.
Due to its proximity to Leavenworth and Wenatchee and splendid, serene mountain scenery, Peshastin home prices are still expensive. However, they can be about twenty-five percent less expensive than comparable homes in Leavenworth.