ALPINE LAKES WILDERNESS
The Enchantments are a stunning, beautiful area of jagged peaks, alpine lakes set against pristine polished granite stone, and waterfalls in Washington's Cascade Mountain Range.
As one of the most spectacular mountain regions in the U.S., they are extremely popular with hikers, photographers, rock-climbers, and nature lovers. And Leavenworth is the gateway to The Enchantments.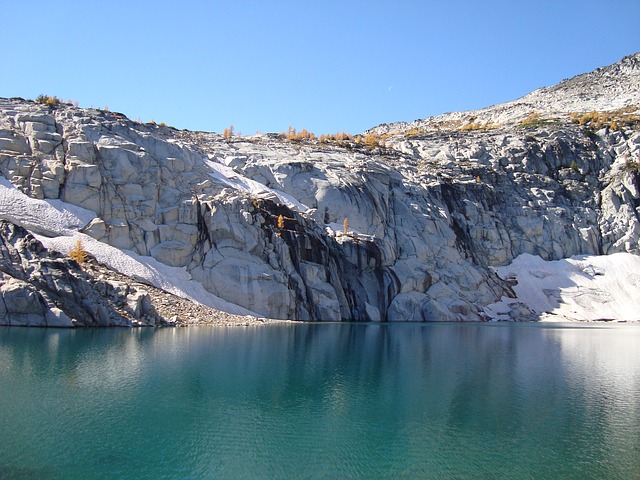 Located less than 15 miles from Leavenworth up Icicle Road, The Enchantments trailhead takes visitors into the Alpine Lakes Wilderness Area.
A Hikers Paradise
From the trailhead, hikers enter steep, rugged terrain that takes them into this alpine wonderland. The trails gain more than 3,000 feet in elevation before they reach Enchantments Basin. Many of the alpine lakes are more than 7,000 feet in elevation.
The Enchantments are home to over 700 alpine lakes and ponds framed by rugged, craggy peaks that reach nearly 9,000 feet in elevation. Some of the most popular alpine lakes include Perfection Lake, Isolation Lake, Colchuck Lake, Leprechaun Lake, and Lake Viviane.
The Enchantments many lakes and creeks drain into Icicle Creek and are part of the Wenatchee River watershed.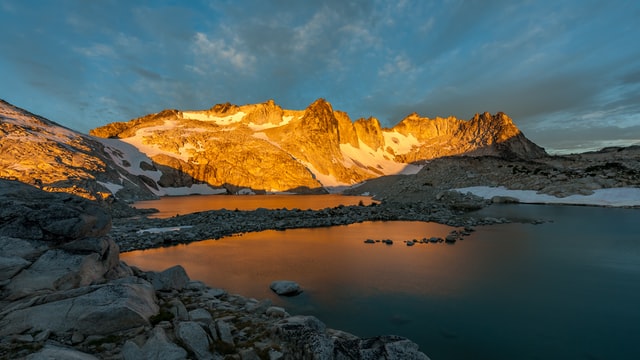 Accessing The Enchantments
While it takes less than 40 minutes to reach The Enchantments trailheads from Leavenworth by car, having a legal permit to enter the area is another matter.
Due to the popularity of the region and the fragility of this delicate alpine ecosystem, a permit is required to enter The Enchantments.
The Forest Service uses a lottery system and there is a less than a two percent chance an applicant will obtain a permit to The Enchantments.
You will also need to purchase a parking pass and fill out a day-use permit. Rangers may check hikers for their day-use and overnight permits on the trails.
By order of the Forest Services, dogs are not allowed in The Enchantments. These measures limiting access not only protect the landscape they have also helped allow populations of mountain goat and ptarmigan to bounce back in this magical alpine region.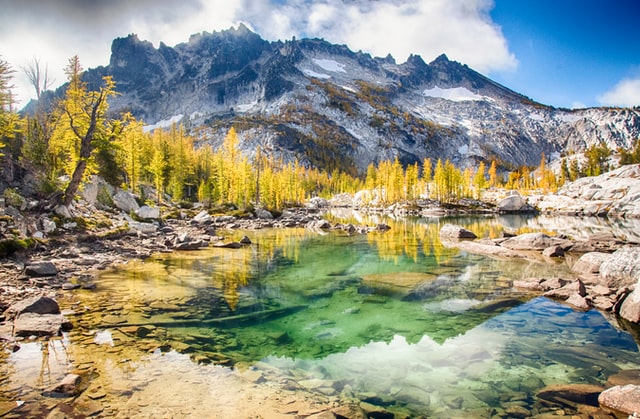 When to Go to The Enchantments
July through October is the best time to hike The Enchantments. In the first half of the year, the trails are usually snow-covered and lakes are frozen. By July, most of the snow has melted and access is easier.
You also get the benefit of warmer temperatures and long, summer days at latitude 47. By August, the lakes are free of snow and ice.
By September, temperatures begin to cool in The Enchantments and the leaves change color. By October, the larches have turned yellow. It's a great time to visit the Enchantments, as long as you don't get stuck in an early season snowstorm.
See below to view The Enchantments on a map.