Mountain Passes To Get To Leavenworth
Below are the webcam views for the mountain passes in Chelan County and Kittitas County in Washington: Stevens Pass, Blewett Pass, and Snoqualmie Pass.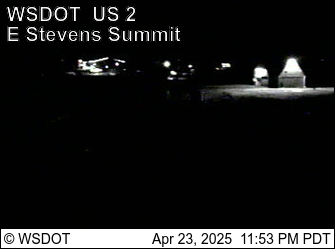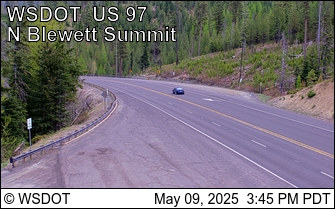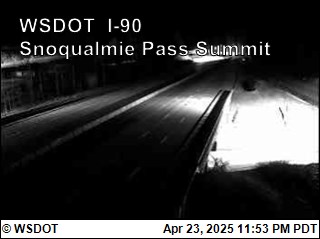 You can learn more about these mountain passes below.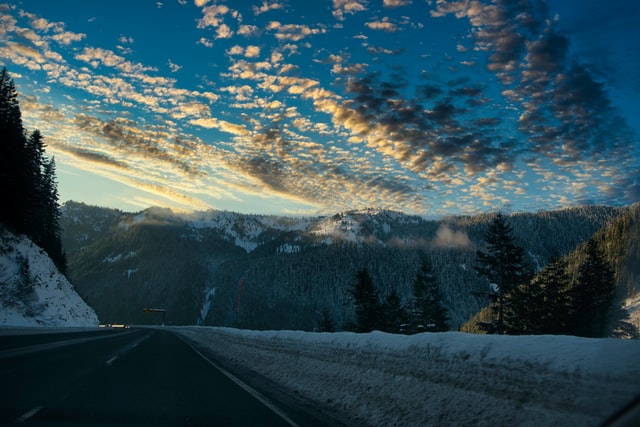 Stevens Pass
Stevens Pass, 35 miles west of Leavenworth, is the shortest distance via road to get to Leavenworth from Seattle. At 4,061 feet, it is more than 1,000 feet higher than Snoqualmie Pass, which allows for cooler temperatures, more snow, and better skiing conditions.
Steven Pass is nearly 3,000 feet higher than Leavenworth. The Pass is on the Columbia Crest and forms the border between Chelan County, where Leavenworth lies, and King County. Highway 2 spans the pass connecting Everett to Wenatchee.
Stevens Pass is also the rail route through the Washington Cascades and the BNSF Railway's Cascade Tunnel, which is 2.63 miles in length, lies 1,180 feet below the pass summit.
Stevens Pass is a fantastic recreation area. In addition to downhill skiing and snowboarding, there is nearby nordic skiing, hiking, mountain biking, lakes, and waterfalls.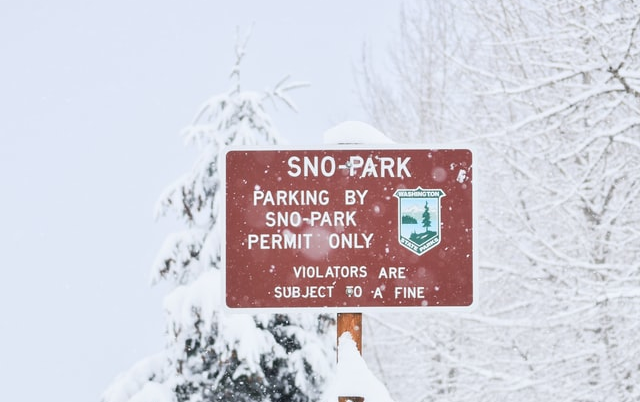 Blewett Pass
Blewett Pass, 25 miles to the south, is the nearest pass to Leavenworth. It has a more easterly location and receives less snow than other Washington mountain passes.
U.S. route 97 crosses the pass connecting Cle Elum to Peshastin, Washington, where it meets Highway 2. The small community of Peshastin is five miles east of Leavenworth.
At 4,102 feet, Blewett Pass is the highest pass within an hour of Leavenworth. However, it has less recreation and unlike Stevens and Snoqualmie Pass, Blewett Pass does not have a downhill ski area.
Blewett Pass has sno-park areas for snowmobiling, cross-country skiing, and snowshoeing. In the summer, there is Swauk Campground and hiking trails.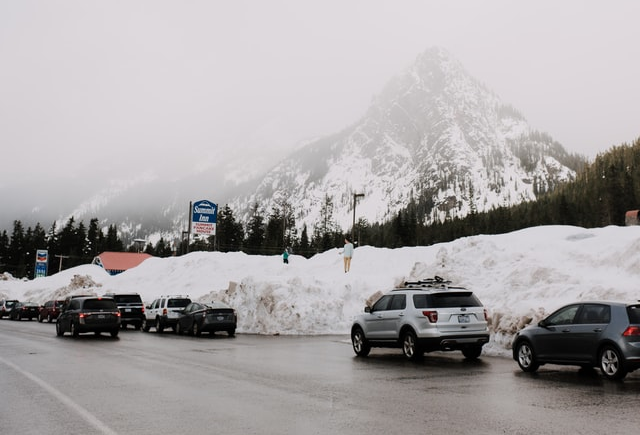 Snoqualmie Pass
Snoqualmie Pass, at 3,015 feet, is the lowest elevation pass to cross the Washington Cascades, and its primary east-west artery. While it is a bit farther distance than Stevens to Leavenworth from Seattle, it is often quicker as Interstate-90 crosses the pass.
From I-90, you can exit in Cle-Elum and then connect to Highway 97 to get to Leavenworth via Blewett Pass. This route also allows you to visit interesting communities and destinations such as Roslyn and Suncadia.
There are four ski areas at Snoqualmie Pass for a wide range of skill levels. There is lots of recreation near the pass including cross-country skiing, snowshoeing, sledding, and snowmobiling in the winter.
The pass's rail line was abandoned and is now used as a biking and hiking trail. And with all the mountain lakes there are also fun family hikes, fishing, camping, climbing, and of course, mountain biking.