Leavenworth Winter
A Leavenworth winter must be experienced. It is a beautiful, glorious season in Leavenworth with stunning Cascade Mountain scenery draped in white. With Leavenworth's fantastic location, there's much to see and do in the wintertime.
Within minutes of Front Street, there is sledding, cross-country skiing, and winter sports Wenatchee River access. If you prefer to be indoors, there is fantastic shopping, cafes, and accommodations.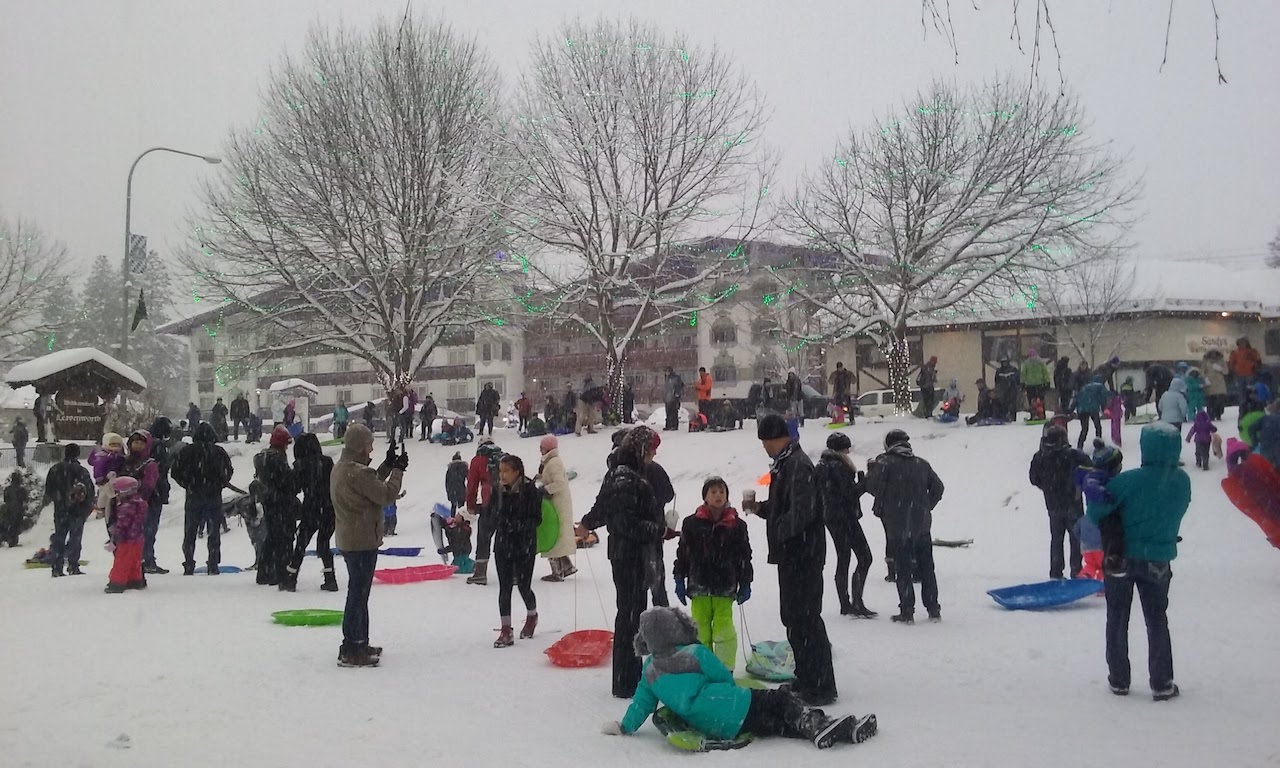 A WIDE VARIETY OF WINTER SPORTS
Leavenworth is a top destination for winter sports. Just north of the city, there is the Leavenworth Winter Sports Club.
It offers an alpine ski area, the Leavenworth Ski Hill, with two groomed hills served by two rope tows, a tubing hill, and a ski jumping hill.
The Ski Hill has very reasonable rates and offers a historic day lodge built in the 1930s, which serves food and beverages.
Other popular wintertime activities in Leavenworth include horse-drawn sleigh rides, dog sledding, snowshoeing, and snowmobiling.
For those wanting to venture out, Stevens Pass Ski Area and Mission Ridge Ski & Board Resort are both within an hour of Leavenworth.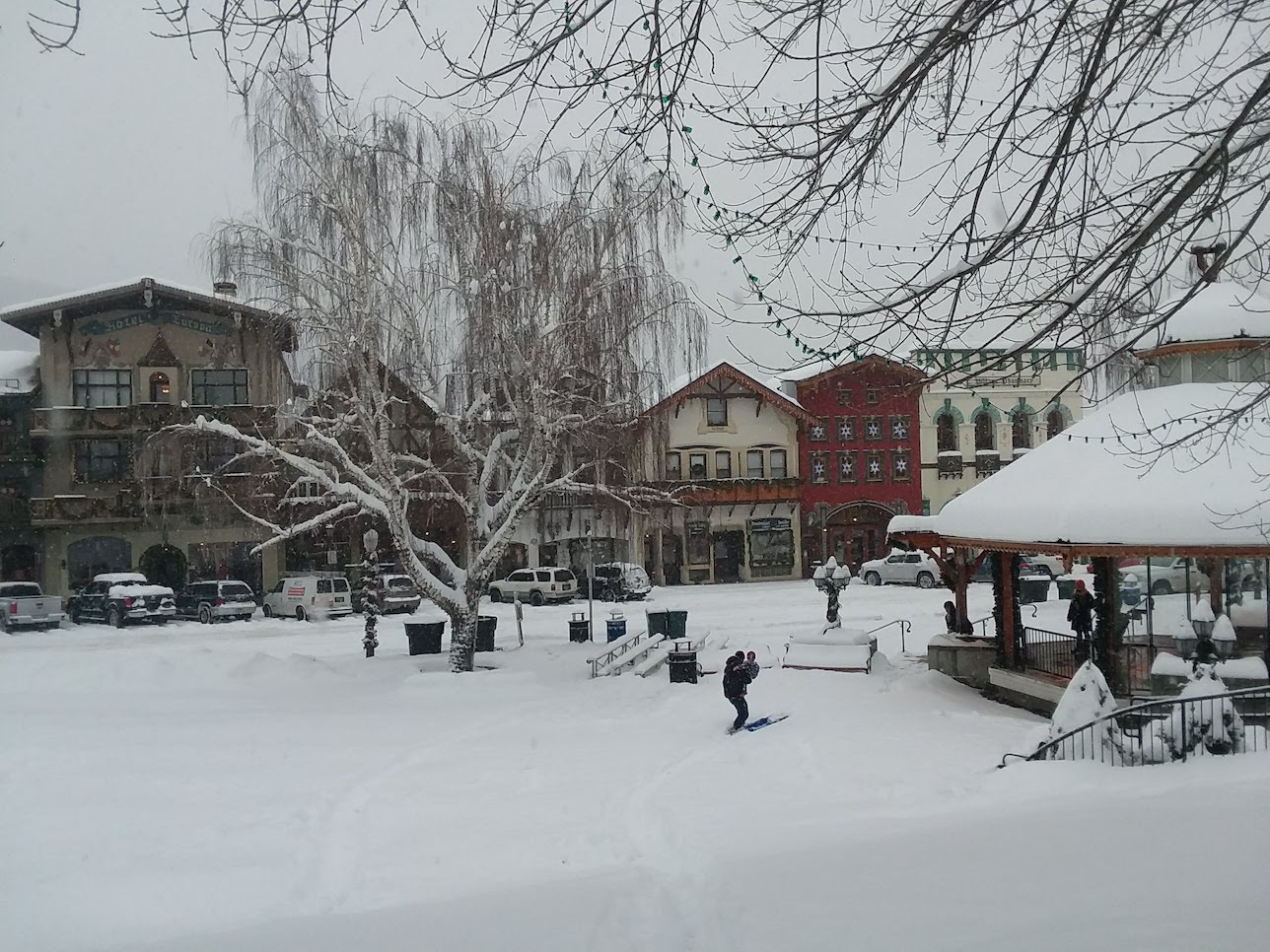 OTHER LEAVENWORTH WINTER EVENTS
The city embraces its mountain setting and hosts a variety of outstanding winter events.
In January during the Martin Luther King Jr. holiday weekend, the city puts on its Bavarian Ice Fest. Beautiful works of carved ice are on display at Front Street Park along with night-time fireworks.
In February, the city hosts in Chicks on Sticks event. The event is an 8K cross–country ski race for women to benefit breast cancer research.
Other sampling of winter events include snowshoe strolls, fire dancers, and winter wine walks.