Reindeer Farm
Just one mile north of downtown Leavenworth on the Chumstick Highway is a family-run and family-fun reindeer farm. The farm provides hands-on, educational tours and experience with these wonderful animals, which are a protected species in the lower 48 states.
The farm is a great way for kids and families to interact with these animals. Visitors get to pet, take pictures, and complimentary apple cider and hot chocolate are included in the price of admission. The farm is a popular Leavenworth area attraction and reservations are required.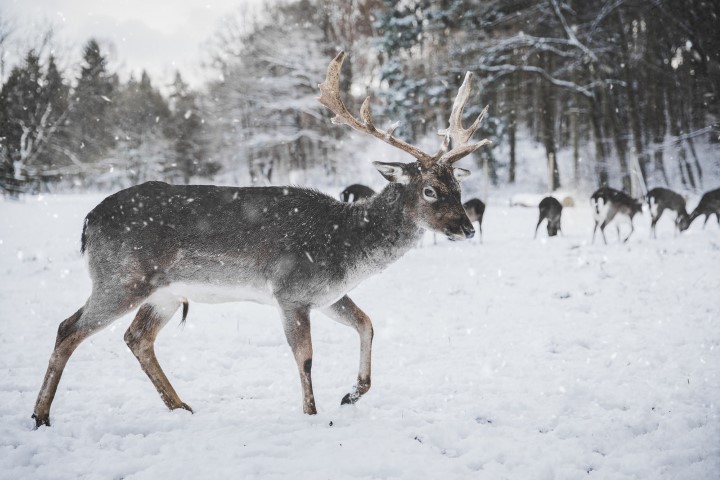 Fun All Year Long
The Leavenworth Reindeer Farm is open year-round. Visit in the winter for your best bet for snow cover and seeing the animals enjoy the type of weather reindeers are famous for.
Each season brings change to the animals. Whether it's rapid antler growth and calves in the spring, shedding their winter coats, or enjoying warmer temperatures, it's always fun to visit the reindeer.
The farm also has mini ponies, free-range chickens, draft horses, bunnies, ducks, and pigs so there are tons of photo opportunities. And at Christmas time, watch for Santa.
Gifts & Bookings
The Leavenworth Reindeer Farm has a gift shop that is open for ticketed guests only, which you can book and learn more about on their website. You can also purchase gift cards on their website. The farm has excellent customers reviews on Google and the other major review sites.
Depending on the time of year, there are a variety of tour options including group tours, private tours, VIP tours, and meet Santa tours. The farm is only a half mile from the Leavenworth train station.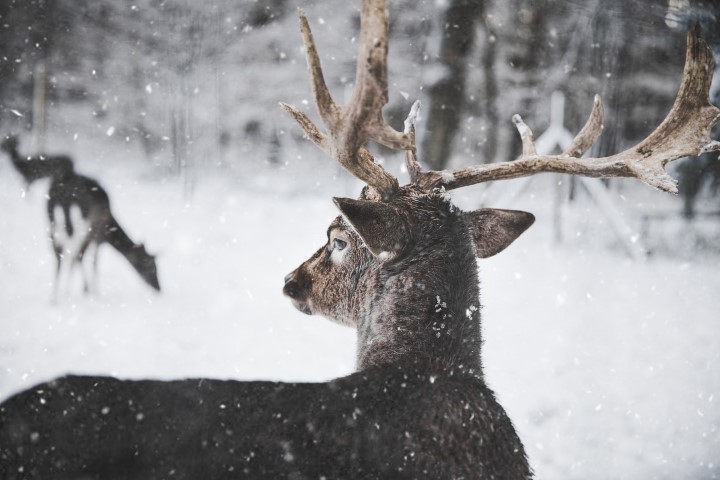 Who Can Visit?
The Leavenworth Reindeer Farm is a great place for visitors of all ages. The farm has handicapped parking and it can accommodate guests in walkers and wheelchairs.
Strollers can go everywhere except the reindeer enclosure. Children two and under must be held at all times inside the reindeer enclosure. Closed-toe shoes (boots recommended) are required at the farm.
At the farm, there is no complimentary viewing area. For guests wanting to enjoy a meal, in the summer, there are tables for a picnic lunch area.