DRIVING DIRECTIONS TO LEAVENWORTH
Leavenworth is located on Highway 2, twenty–two miles northwest of Wenatchee in the central part of Washington State. Seattle is the nearest major city, 135 miles to the west, and can be reached by car in about 2.5 hours.
Leavenworth is at the half waypoint of the cascade loop, which is a beautiful drive than can be done from the Seattle area by taking Highway 2 east.
To complete the loop, and take the faster route returning from Leavenworth, briefly take Highway 2 east, then Highway 97 south (follow signs to Cle Elum), and then Interstate 90 East from Cle Elum to Seattle or vice versa.
A SCENIC DRIVE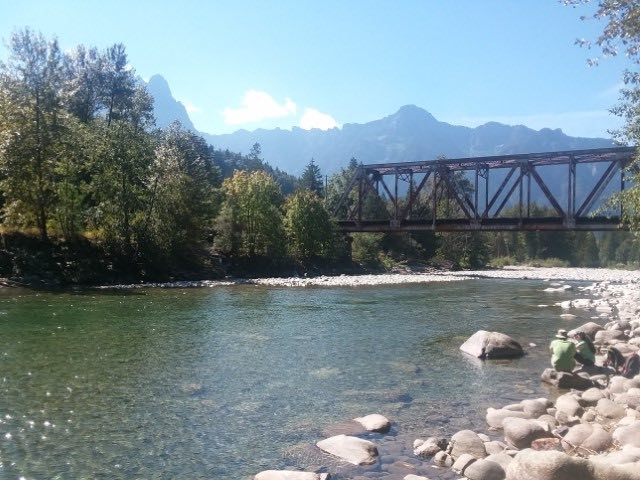 North Fork Skykomish River
Leavenworth is located five miles west from the Highway 2–Highway 97 interchange, which meet in Peshastin.
Leavenworth can also be reached on State Route 209, also known as the "Chumstick Highway", which is an alternate route to Highway 2 if coming from Lake Wenatchee and through Plain.
Passenger train service is now again available to Leavenworth. In September 2009, Amtrak's Icicle Station opened in Leavenworth for service on its routes between Seattle and Chicago.
A Leavenworth map is provided below:
View Leavenworth in a larger map