Is Leavenworth still Having Oktoberfest?
Sadly, due to restrictions in place as a result of COVID-19, the 2020 Leavenworth Oktoberfest has been canceled.
While the those involved wanted to do everything possible to hold the festival, the limitations faced were too great.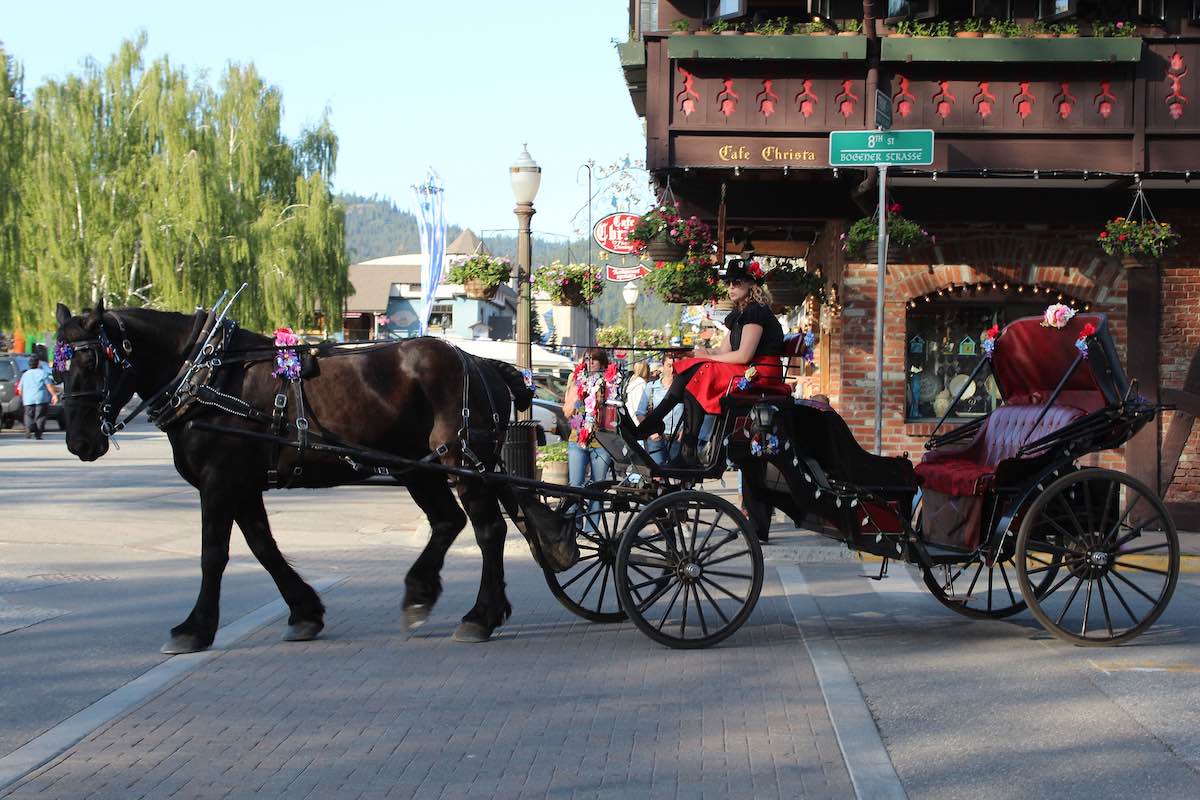 In addition to Oktoberfest, all major fall events have been canceled in Leavenworth including Fall Wine Walk, Salmon Festival, Autumn Leaf Festival, and the Christmas Lighting Festival.
Conditions permitting, the dates for the 25th annual Leavenworth Oktoberfest have been set for October 1-2, 8-9, & 15-16.
Activities in Leavenworth in 2020
Despite the cancellations and restrictions in place, the good news is that much of Leavenworth is still open with activities to do and fun to be had.
You can take in the beautiful fall colors, enjoy a crisp sunny day, or go to Riverfront park backdropped by the stunning Cascade Range.
While on a typical year the town's annual Christmas Lighting Festival, which has been a big event for the town for more than 50 years, would draw tens of thousands to the Bavarian Village, it has been postponed for 2020. 2020 has been anything but typical.
There will be no daily lighting at 4:45 pm on Saturdays and Sundays in December complete with holiday characters, music, and other festivities.
But fear not, the magic and beauty of the Christmas lights will still come on in the town 7 days a week from Thanksgiving Day through Valentine's Day.
If you would like to go to Leavenworth during the holiday season, you should still book your accommodations early to reserve your spot.
What's Open in Leavenworth
Here's a list of what's open in Leavenworth in 2020:
Restaurants. Many are open with limited occupancy. There is both dine-in, outdoor dining where available, and take-out. This also applies to wineries and bakeries.
Shops. Retail shops are open with occupancy and space limitations to keep you shopping comfortably.
There are also candy shops, ice cream cream, and coffee shops open.
However, one difference you'll notice is that Front Street (the main street in downtown) has been closed to vehicular traffic. The good news is this helps ease congestion and allows pedestrians more room to move about downtown.
Recreation and tours. Many of these business are still open with restrictions and smaller groups.
Among the business still open are still golf courses, zip lines, and river activities.
Trails, mountains, and parks are also open with limitations.
No matter which activity you choose, three is still lots of fun, relaxation, and smiles in Leavenworth. Just remember all have social distancing restrictions in place.