DISCOVER MOUNTAIN HOME LODGE
The Mountain Home Lodge is a fabulous property ten minutes up a mountain from downtown Leavenworth. It lies on 3.3 acres on a hillside about 1,000 feet above Leavenworth.
The Mountain Home Lodge is a peaceful, calming, and interesting accommodation choice.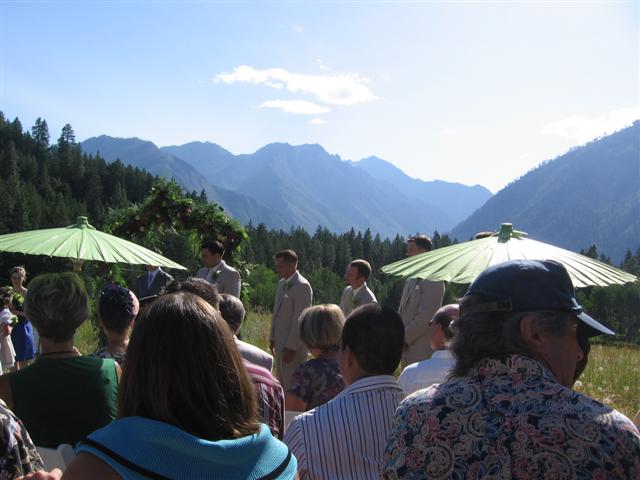 Weddings are not currently held at the Lodge
The Lodge has a beautiful, idyllic mountain setting with outstanding views of the spectacular Stuart Range, which houses The Enchantments
The Lodge used to be a popular venue for weddings in the summer and group events. However, they are no longer hosting group events.
Throughout the year, the lodge is a fantastic place to stay. In fact, the Mountain Home Lodge has been rated as the #1 ranked property in Leavenworth according to Trip Advisor.
STAYING AT THE LODGE
To get to the lodge, visitors take Mountain Home Road, which is just east of the Wenatchee River off Highway 2. In recent years, the Lodge has scaled back its operation and made significant changes.
The Lodge requires visitors to book a multi-night stay, doesn't allow dogs, and children under the age of 16 are welcome only when a group reserves both cabins.
It's great for families wanting to book multiple cabins or for couples wanting a romantic, relaxing getaway.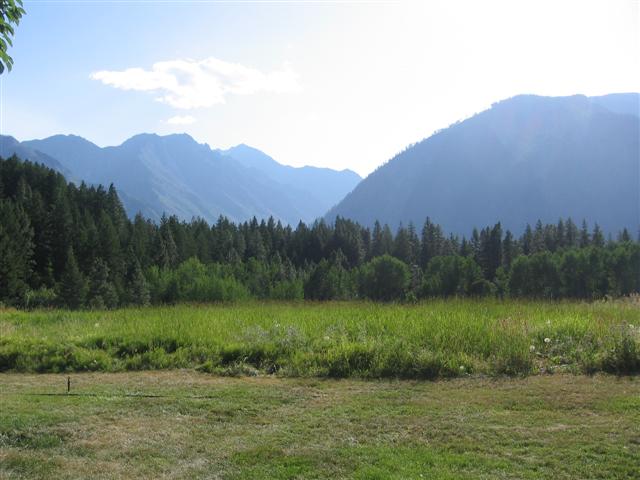 ENJOY THE SEASONS
In the spring and summer, visitors can explore the beautiful mountain scenery on foot or on mountain bike. They can enjoy also enjoy a secluded 20-acre meadow, heated pool, and hot tub with the stunning mountain backdrop.
In the fall, cooler, crisp days fill the area and the leaves turn yellow, orange, and red. The Mountain Home Lodge also has its own organic orchard where they have a variety of apples, cherries, pears, plums, and nuts for tasting.
WINTER AT THE LODGE (CLOSED)
In the winter, snow covers the area and it is a beautiful place to cross-country ski or snowshoe. A gravel road is the only means of accessing the Lodge by car. While the Lodge used to be open in the winter, now the Lodge is now open only from late April through mid-October.
During the winter, the area receives so much snow that the road to the Lodge is not plowed and visitors used to arrive via the Lodge's Snowcat.
ACCOMMODATION OPTIONS
Visitors have the choice of cabin options at the property. Guests have access to hot tubs and an outdoor pool is available seasonally. A delicious complimentary breakfast is also included in your luxurious stay, along with nightly wine and appetizers served.
Children under age sixteen are not allowed to stay at the Lodge unless they are with a group that has reserved the entire Lodge. Visitors generally find it to be a quiet, relaxing, and peaceful place to stay.
Check out current conditions at the Mountain Home Lodge below and you contact the lodge directly here. For information on other properties, check out our Leavenworth hotels page.
Link to Mountain Home Lodge webcam