THE VILLAGE OF LIGHTS
Leavenworth's Christmas Lighting Festival is one of the town's most popular events of the year and deservedly so.
With its Bavarian styled facades and trees lined with beautiful Christmas lights, stunning mountain scenery, often accented with a layer of snow, Leavenworth is one of the prettiest Christmas towns in the United States.
The aroma of food, hot beverages, good cheer and over half a million Christmas lights warm the air. This event, now known as "Village of Lights", is one you don't want to miss!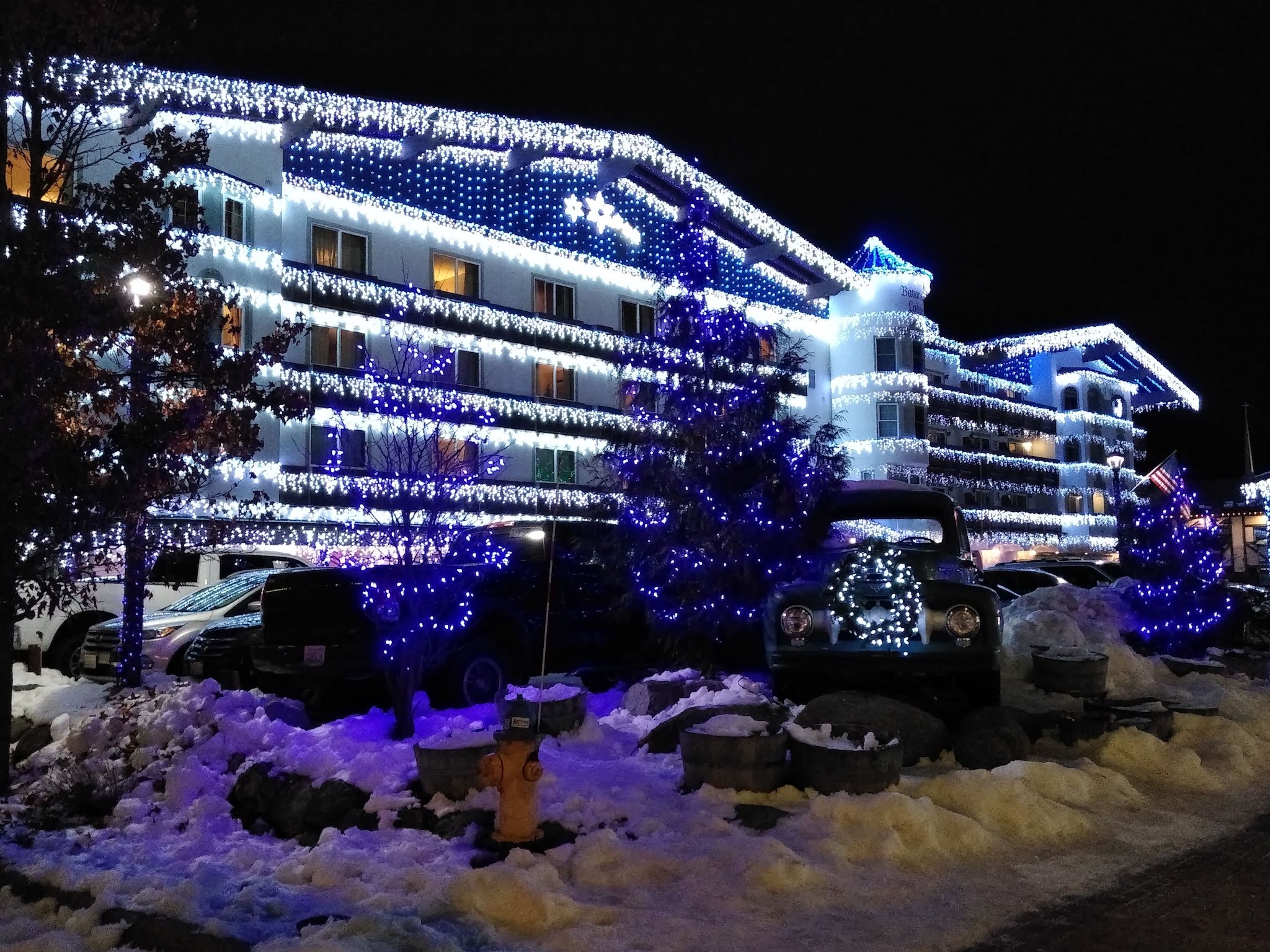 AN ANNUAL TRADITION
Leavenworth Christmas Lighting Festival first began in 1966.
In light of changes in health conditions, the town is again transforming itself to offer an improved and expanded Christmas festivities, while striving to keep conditions safe.
There is no more "flipping of the switch" on the weekend to hoards of crowds. The Christmas lights will remain on every day of the week from Thanksgiving through February.
This allows visitors more time, flexibility, and space to enjoy the beautiful, unforgettable holiday lights.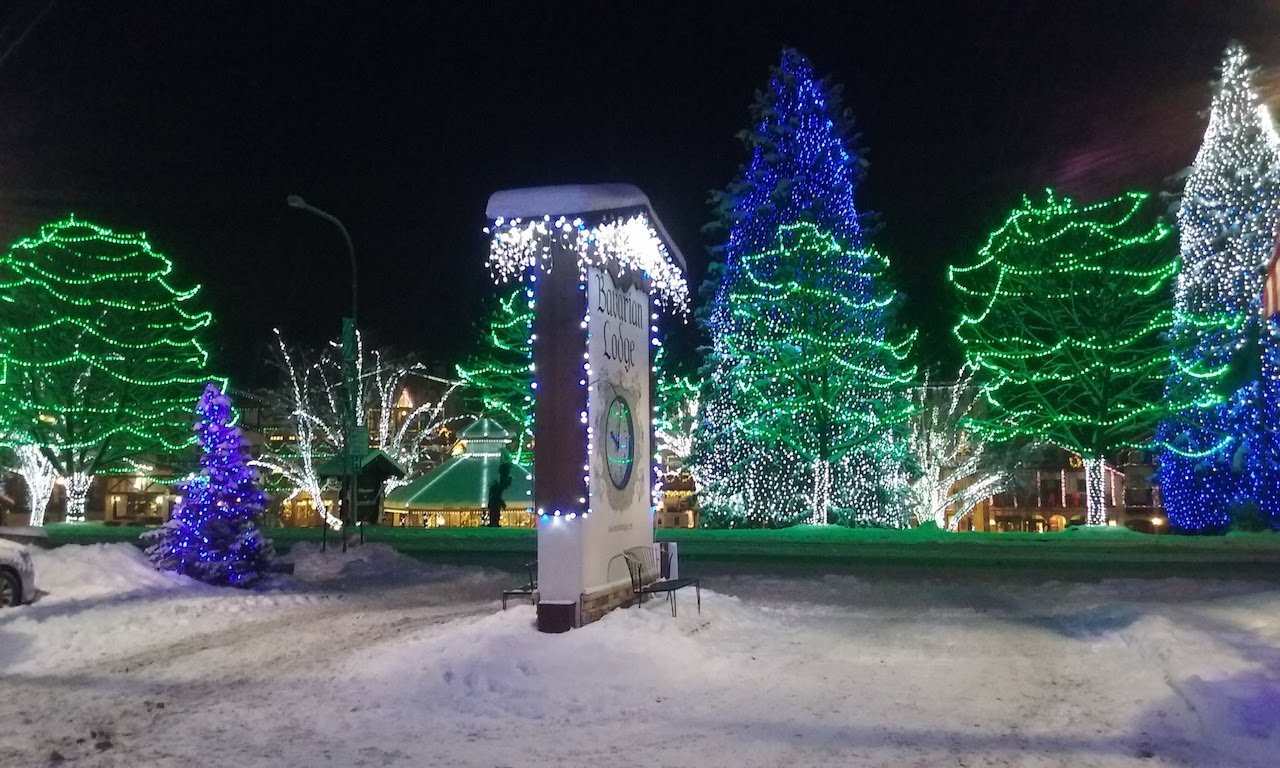 Visitor Information
In December, visitors to Leavenworth can enjoy the daily eye-popping display of Christmas lights. In addition to the amazing lights and holiday decor to take in, there will also be music, entertainment, photo ops with holiday characters, carolers, roasting chestnuts, kids' activities, Santa photos and more.
Some other recent additions to the festival include a Gingerbread House competition, prize giveaways, a festive gift wrapping station, and kids activities.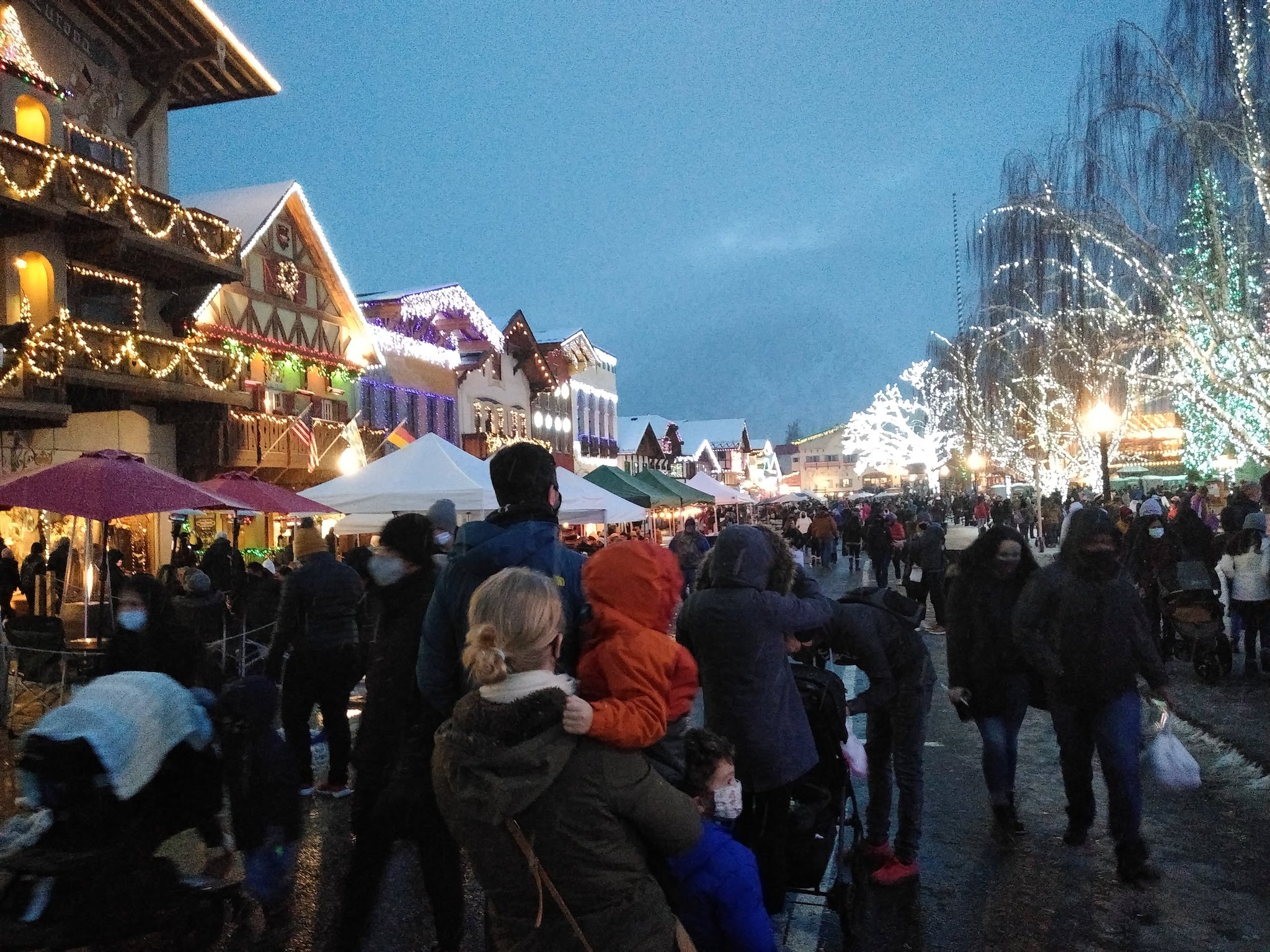 A WINTER WONDERLAND
Of course, Leavenworth is much more than lights and entertainment. It has beautiful parks, sledding opportunities, a river walk, cafes, restaurants, tasting rooms, and lots of fun, unique shops.
Near Leavenworth there is skiing, tubing, and sleigh rides. View our Leavenworth winter pictures page to see more.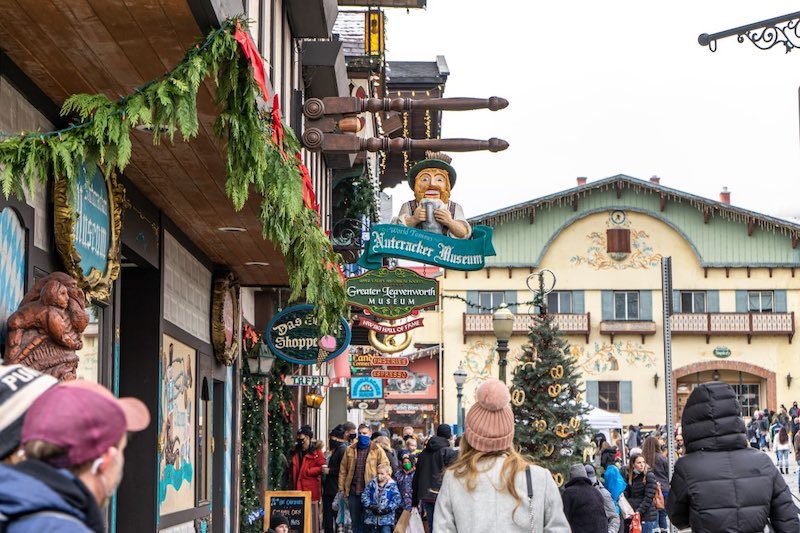 PARKING & TRAVEL INFO
Parking can be tough to come by during the holidays in Leavenworth. Highway 2 and city streets are often jammed with visitors.
There are several pay parking lots in the town and limited street parking. The added benefit of having a hotel in town is that you also get a parking spot to utilize.
Amtrak offers train service to Leavenworth on its route between Seattle and Chicago, which may be a good option to see the Festival, especially in light of the potentially hazardous winter driving conditions in the mountains.
If you are coming to Leavenworth from out of the area, the nearest airport is a 40 minutes away in Wenatchee or 2.5 hours from Seattle-Tacoma International Airport. For location information and a Leavenworth map, view our directions page.
Due to the popularity of the event, accommodations in the city should be booked well in advance. Be sure to visit the Leavenworth Christmas Lighting Festival and bring home the magic of the season!