What the Leavenworth Christmas Lighting Festival Used to Be
Leavenworth made its transition into a Bavarian-themed village in the early 1960s. The town's popularity started to grow shortly thereafter and in 1966, the town celebrated its first Christmas Lighting Festival.
It has become one of the Leavenworth's most celebrated annual events. While the event has changed over the years, it remains a popular, unforgettable, yearly tradition.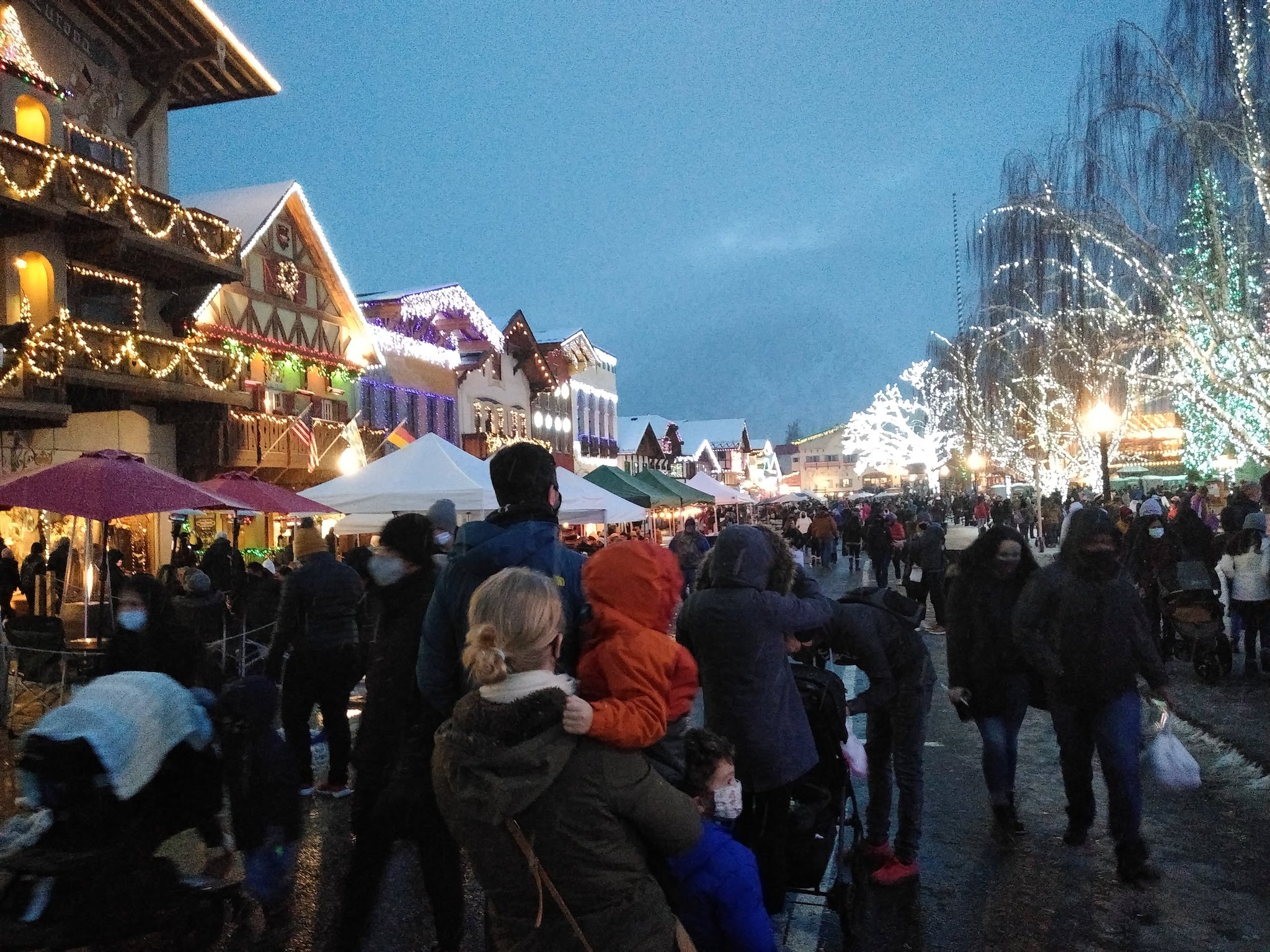 LIGHTING THE VILLAGE
Prior to changes that were made as a result of health conditions, the Leavenworth Christmas Lighting festival occurred only on specific dates drawing large crowds. The festival typically took place on the first three Fridays in December.
Before the festival started, the town would lie in darkness (without Christmas lights) awaiting the arrival of the lighting.
At dusk on Friday, everyone would gather to sing Silent Night and witness the lighting. The town would then be transformed into a holiday wonderland.
Holiday music from the gazebo encircled the village while children sled in the park.
Holiday personalities strolled in the streets with the aroma of food, hot beverages, and good cheer warming the air.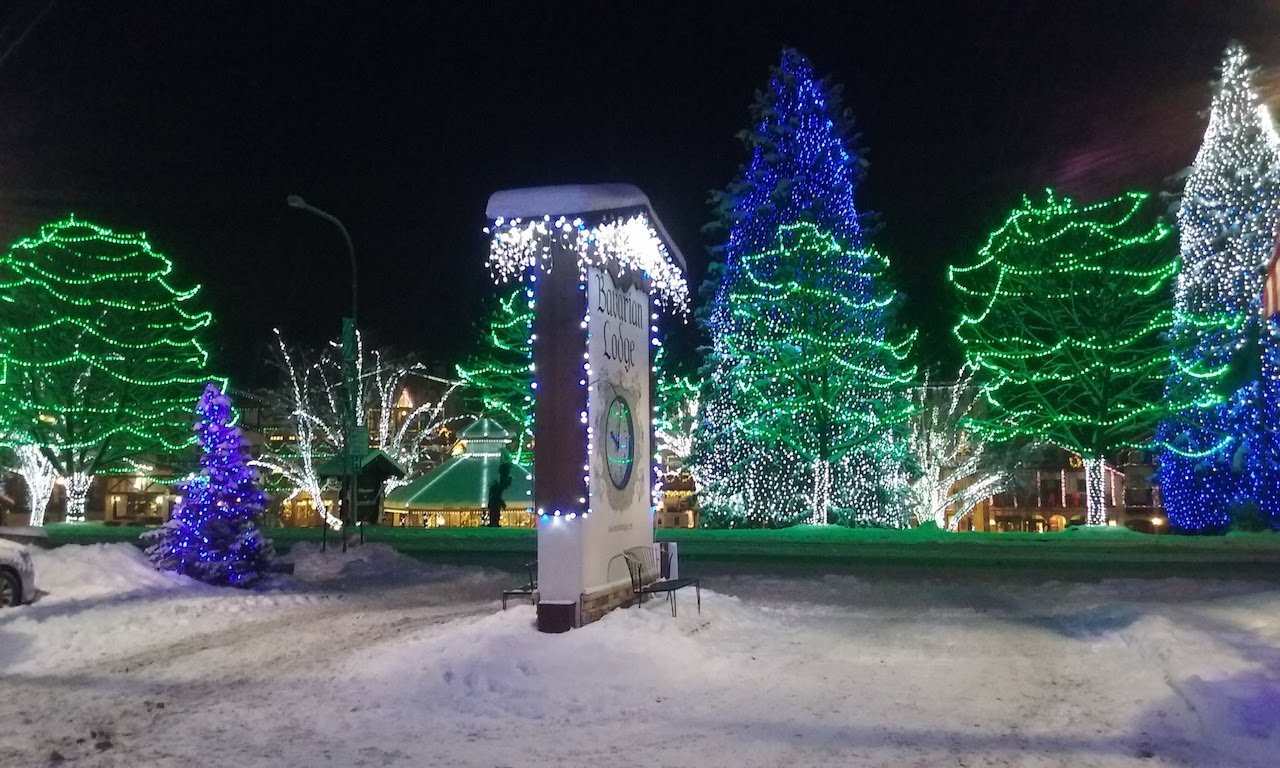 CHANGING WITH THE TIMES
To keep the community safer, Leavenworth has made changes to how it organizes its Christmas Lighting festival.
Instead of having a dedicated weekly December lighting time, the town's beautiful Christmas lights, which number over half a million, are kept on from Thanksgiving through February.
So whichever day of the week you're in Leavenworth, the lights will be on. This helps spread out the crowds and gives visitors more time and flexibility to enjoy the holiday season.
Leavenworth perfectly captures the beauty of the season and for good reason, it has been named one of America's best Christmas towns.
Make plans well in advance to enjoy all that the Christmas lighting festival has to offer!